Education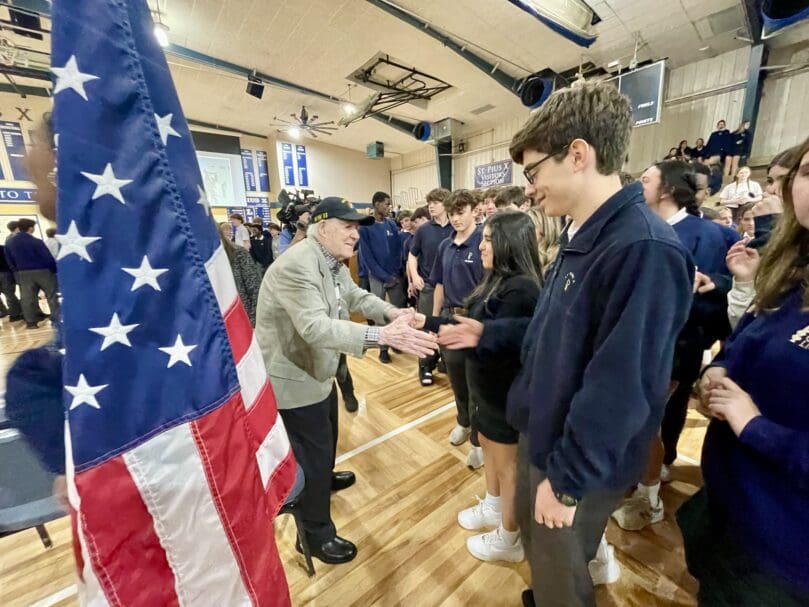 Atlanta
Students crowded each other to shake the hand of Hilbert Margol, a 99-year-old Jewish WW II veteran who helped liberate a concentration camp, after his address to the Veterans Day assembly at St. Pius X High School.  
By SAMANTHA SMITH, Special to the Bulletin
Published November 16, 2023

Masses, sporting events and enthusiastic assemblies have filled the calendar of J.D. Childs, the new president of Marist School. "Teachers and students are the most important folks at Marist School," said Childs. "So my hope for my first year as president surrounds them." He is the first lay president of Marist in the school's 122-year history.

By ANDREW NELSON, Staff Writer
Published November 3, 2023

The Linus Lunch Bunch volunteers have delivered meals to Kennesaw State University Catholic Center students since the early 2000s, continuing a beloved tradition. The center, a 10-minute walk from the heart of the campus, has seen a surge of students visiting for fellowship, faith and home cooking.

By ANDREW NELSON, Staff Writer
Published October 11, 2023

Cross-country teams at the three Archdiocese of Atlanta high schools are tightening their laces to put in the miles with speed drills, pacing runs and conditioning on hills. The season is entering its second half, with the biggest races of the season looming.