Lorraine V. Murray News & Columns
Lorraine Murray is a parishioner at St. Thomas More in Decatur.
Lorraine V. Murray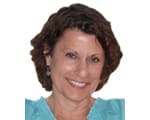 How sad I was to read the story of Indi Gregory, a baby in England born with serious heart and brain issues. Right up until her birth, the doctors were pressuring the parents to abort the child, but they didn't.