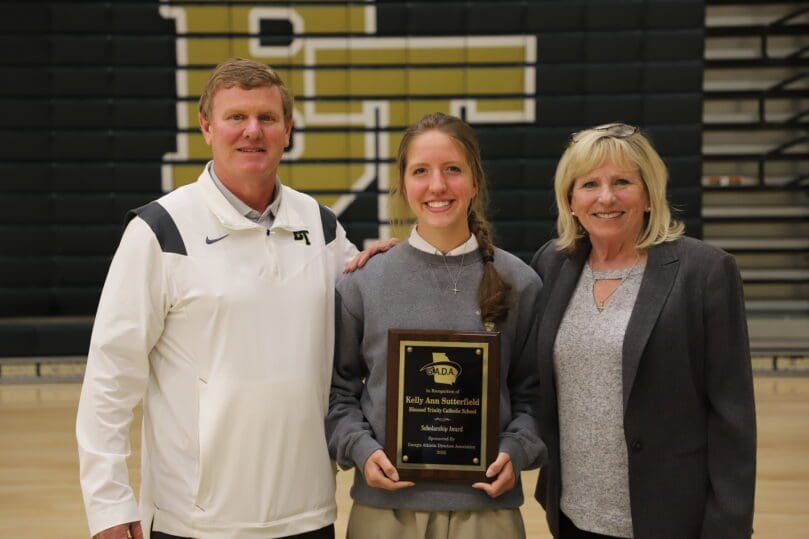 By GEORGIA BULLETIN STAFF
|

Published April 28, 2022

ROSWELL—Kelly Ann Sutterfield, a senior and member of the cross-country team at Blessed Trinity High School, received the 2022 scholarship award from the Georgia Athletic Directors' Association. The High School Female/Male Scholarship Award is presented to a senior who has represented his or her sport(s) in both performance and leadership. Each winner receives a $1,500 scholarship.  

Athletic Director Ricky Turner earned the 2022 Frank Kovaleski Professional Development Award for promoting a comprehensive athletic program for the student athletes in his region.