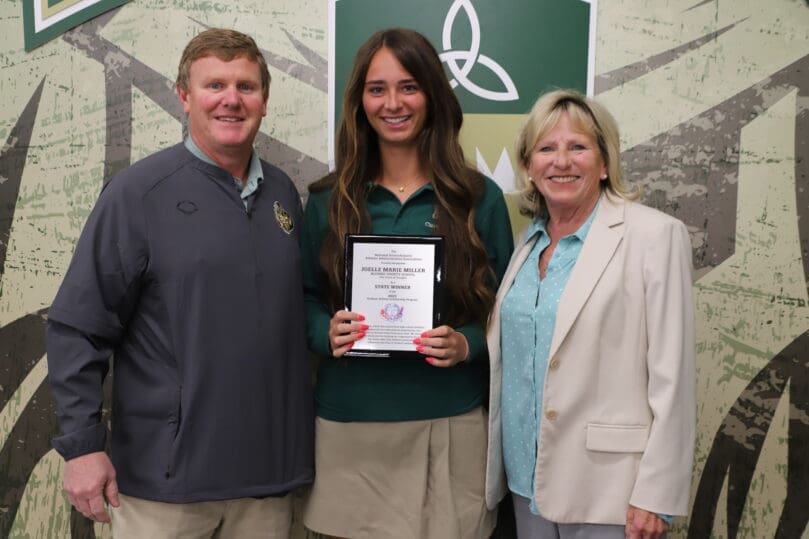 Published May 1, 2023
ROSWELL—The athletics program at Blessed Trinity High School recently earned recognition.  
Athletic Director Ricky Turner was named the Georgia Athletic Directors Association Region 7-AAAAAA Athletic Director of the Year.   
Senior Joelle Miller received the 2023 National Interscholastic Athletic Administrators Association Student-Athlete Scholarship Program award.  
The scholarship recognizes the scholastic, leadership and sportsmanship attributes of high school student-athletes, and the importance of high school athletics in each student's life. It comes with a $2,500 scholarship, a plaque and presentation at a national conference.
---
For Notable submissions, email Staff Writer Andrew Nelson at anelson@georgiabulletin.org.