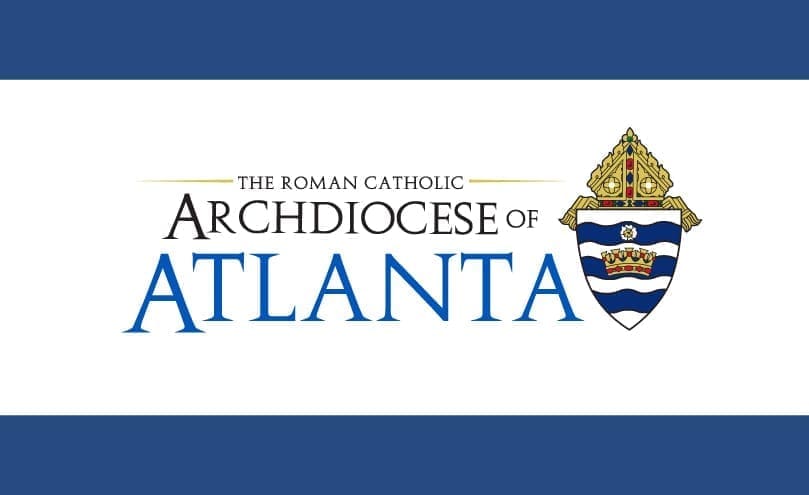 By SAMANTHA SMITH, Staff Writer
|

Published September 15, 2022

ATLANTA—In July, the Office of Evangelization and Discipleship of the Archdiocese of Atlanta presented a unified vision for college campus ministries in a guiding document, "Encounter Jesus and Live as His Disciples." 

The nearly 20-page document outlines support of campus ministry efforts, encourages continued collaboration and promotes advancement of Pope Francis' call for "pastoral and missionary conversion."  

Building a culture of prayer, healthy teamwork and community, active discipleship and service and intercultural competence within campus ministry "are vital for modeling Catholic leadership on campus today," the document explained. 
However, a lack of resources is the main challenge for college campus ministries. Some ministries lack community support, especially when the campus consists of many remote students. Several ministries lack enough staff, with some having only one full-time staff member or primarily volunteers. A few operate out of parishes, sharing the pastor as a chaplain of the campus ministry. 
"College life presents a unique opportunity to introduce many students to Jesus and to support those young people who are already seeking to live as disciples of the Lord Jesus," said Archbishop Gregory J. Hartmayer, OFM Conv., in the document. "While every campus has unique contours and needs, the goal for all campus ministries remains the same—to make, mold and mission disciples of Jesus Christ on college campuses and to prepare them to live as missionary disciples after college."  
There are eight Catholic campus ministries in the Atlanta Archdiocese including the University of Georgia, Athens; Georgia Tech, Atlanta; Emory University, Atlanta, also serving Agnes Scott College, Decatur; Kennesaw State University, Kennesaw, also serving Berry College, Mount Berry; University of North Georgia, Dahlonega; Georgia College and State University, Milledgeville, and the University of West Georgia, Carrollton. The Lyke House: The Catholic Center at AUC serves Morehouse College, Spelman College, Clark Atlanta University and Georgia State University in Atlanta.   
"We have these great campus ministry centers, but also a lot of variety in terms of where they are…in growth, history, development," said Andy Lichtenwalner, director of the Office of Evangelization and Discipleship.  
The vision document defines ways to fill the great needs of campus and young adult ministry, noted Lichtenwalner. 
Over the past three years, the Office of Evangelization and Discipleship has been working to address the needs of college campus ministries. This included hiring Allen Austin, associate director of campus and young adult ministries, and introducing Notre Dame's Echo program, which partners students earning a master's degree in theology with a Catholic parish or school. Last year, an Echo apprentice began working with the campus ministry at the University of West Georgia. 
This new vision for college campus ministry "lays out the need for resources and the value that it would provide to students," said Austin.  
This cohesive vision is something all of the campus programs can strive toward, he said. The document will be updated occasionally as the needs change.  
An ideal ministry team includes a full-time chaplain, campus minister and administrator/office manager, as described in the vision document. And while staffing strategies may differ, the ultimate goal is to advance the mission of the ministry. 
Funding is another challenge for college campus ministry. And while six of the local college campus ministries are subsidized by the Archbishop's Annual Appeal, there is still a great financial need. The 2022 annual appeal sets a goal of $600,000 for the campus ministries to share. The programs of UGA and Georgia Tech are self-sustaining. 
The document encourages campus ministry leaders to reach out to alumni and consider additional funding resources to support their campus beyond the Catholic community. 
The goal is for students who are coming to Catholic campus ministry to be missionary disciples who are going out, sharing their faith and "transforming the life of the entire campus," said Lichtenwalner. 
"That's not a challenge limited to campus ministries, but it's a challenge that Pope Francis has identified for the whole church," he said. 
For students at colleges without a Catholic campus ministry, Lichtenwalner encourages attending Sunday Mass and confession at a local parish and meeting with their pastor to help build awareness of need in the community. Starting a Bible study with a small group may also be helpful, Austin added.  
Austin hopes the document will encourage campus ministries to become spaces where students can "encounter Christ because they feel like they belong and feel safe." 
Lichtenwalner hopes this document will help college campus ministries to thrive.  
"When we talk about flourishing campus ministry or thriving campus ministry, you see disciples that are on fire for the Lord and that are really living out their vocation to holiness and really seeking the Lord's will," he said.  
As campus ministries do the work and connect with their communities and alumni, the hope is that people will give back and support them in the long term, said Lichtenwalner.