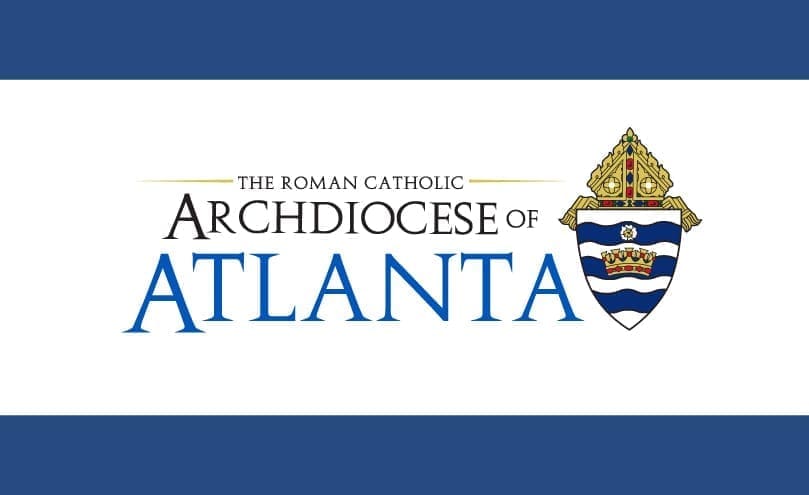 By GEORGIA BULLETIN STAFF
|

Published May 26, 2022

ATLANTA—Father James H. "Jim" Sexstone, a priest of the Archdiocese of Atlanta, died May 19 after a battle with cancer, surrounded by family and his brother priests. He was 78 years old. 

He was born on Sept. 26, 1943 in Canandaigua, New York, the son of James H. Sexstone Sr. and Doris Mae Anderson Sexstone. 

Father Sexstone earned a bachelor's degree and a Master of Divinity from St. Bernard Seminary in Rochester, New York. He received a Master of Education Administration from Catholic University in Washington, D.C.  

He was ordained at St. Thomas the Apostle Church in Rochester on May 17, 1969, by Atlanta Archbishop Thomas A. Donellan.  

He began his priestly service in the archdiocese at St. Pius X High School, Atlanta, as a teacher. In 1973, he became principal of the school, holding that office until 1976. From 1977 until 1987, Father Sexstone was pastor at Holy Trinity Church, Peachtree City. As pastor of the Fayette parish, he led the construction project for the original church and rectory. 

In the years following, he served as a parochial vicar at Holy Family Church, Marietta; Corpus Christi Church, Stone Mountain; St. Thomas Aquinas Church, Alpharetta, and at Immaculate Heart of Mary Church, Atlanta. He had been retired from active ministry for a number of years. 

An avid reader of British history and murder mysteries, Father Sexstone was an insightful homilist. He was a Fourth Degree Knight of Columbus. He enjoyed live theatre and the performing arts. A soft-spoken man, Father Sexstone had a sharp wit. 

While pastor of Holy Trinity, Father Sexstone wrote a piece on "Parish and the Family" as part of a series on family life in The Georgia Bulletin. He emphasized the importance of families becoming actively involved in the life, ministries and activities of their parish.  

He wrote that families who generously share their spiritual treasures with other families, "invariably find the joyful truth in the promise given by Jesus in Luke 6: 'Give and it shall be given to you. Good measure pressed down, shaken together, running over, will they pour into the fold of your garment. For the measure you measure with will be measured back to you.'" 

The priest's best friend was the late Father Jake Bohmer. A dog owner, his favorite pet was beagle Mitzi. 

Father Sexstone was preceded in death by his parents and brother John Christopher Sexstone. He is survived by sisters Martha Sexstone Smith, Mary Carol Sexstone McNair and brother Joseph Paul Sexstone; sister-in-law Angela Sexstone (widow of John Christopher Sexstone) and nieces and nephews JoHanna Lee Kennedy, Erin Stroud and Kenneth and Kevin Willi, Bryan Sexstone, Allison Nicoson, Jessica Lynn VanBramer, Melissa Ann Seal and Stephanie Volles. 

Bishop Joel M. Konzen, SM, led vespers Monday, May 23 at HM Patterson & Son Oglethorpe Hill Chapel.  

The funeral Mass was celebrated by Archbishop Gregory J. Hartmayer, OFM Conv., on Tuesday, May 24. at Immaculate Heart of Mary Church. Concelebrants were Bishop Konzen, Bishop Bernard E. Shlesinger III, Msgr. Terry Young, Msgr. Peter Rau, Father Greg Goolsby and Father Patrick Kingery. The burial followed the Mass at Arlington Cemetery in Sandy Springs. 
---
Contributions in memory of Father James Sexstone may be given to Immaculate Heart of Mary Church, 2855 Briarcliff Road, NE, Atlanta, GA 30329, or the Society of Saint Vincent de Paul Georgia, Council Office, 2050-C Chamblee Tucker Road, Atlanta, GA 30341.