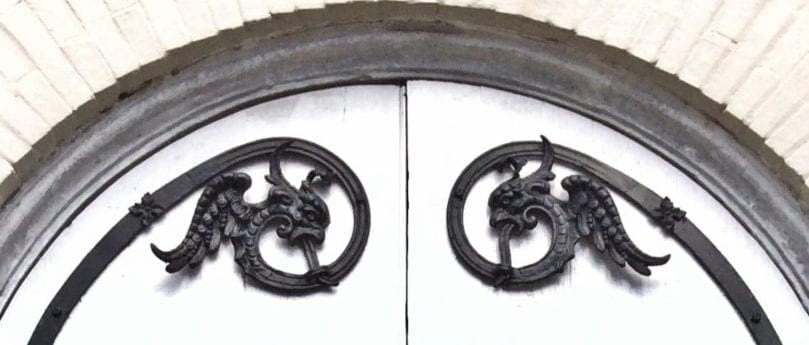 By Andrew Nelson
|

Published January 24, 2017

I always enjoy the rare chance to travel to Athens, with its strong Catholic community presence.

My January 12 road trip was prompted by the final countdown of the parish campus at 134 Prince Avenue. This land near downtown Athens has been the home for the faithful at St. Joseph's Catholic Church (that's how the 1912 cornerstone spells it) for more than 100 years. The community outgrew the downtown location, as Catholics from other parts of the world settled here. I've often heard Archbishop Wilton Gregory repeat the line how that's a good problem to have. Better to be bursting at the seams instead of facing declining membership rolls. This map shows the old location and the new home on Epps Bridge Parkway. The parish traded six acres downtown for some 47 acres for growth.

The parish is in the final weeks of owning this corner lot before handing it over to developers. Workers during my visit removed the treasures of the nearly two dozen stained glass windows for restoration and storage. (Please read my January 26 article about these windows.)

I walked around the white building also. I was keen on seeing the building as Catholic community in the early 1900s would have seen it. I had to look past the the 1980s addition, when workers knocked down a wall to enlarge the church. The addition changed it from a long narrow church with the altar at the far end to one with a wide nave and shifted the sanctuary and altar.
Fire-breathing creatures catch the eye
Google Maps helps you see the original church building, with the gabled roof, on the right
And below is best photo I could take of the 1912 building while standing in front of it.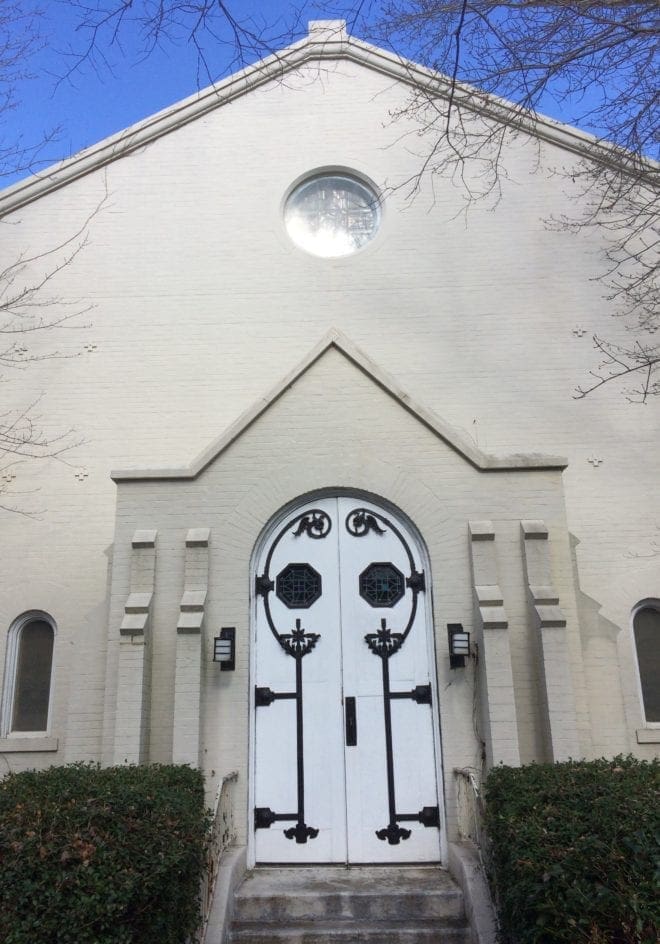 Parishioners entered the church from the main building. These doors were only used as an emergency exit.
The wrought iron ornamentation on the door is fancy. It sort of resembles keys.
Here's where it gets good. My eyes saw the two celestial creatures on top of the doors. They are breathing fire!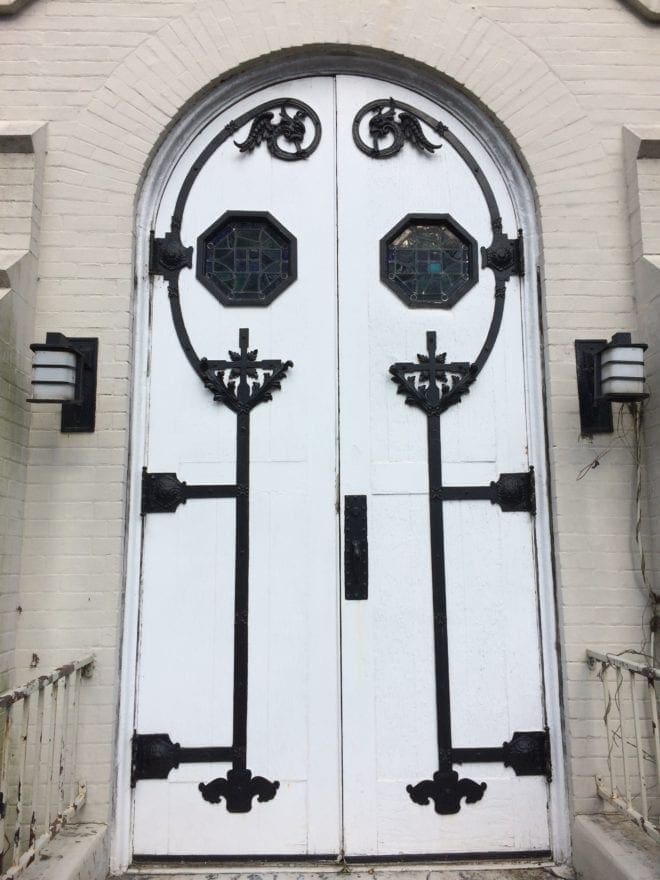 And now the close-up. How great is that!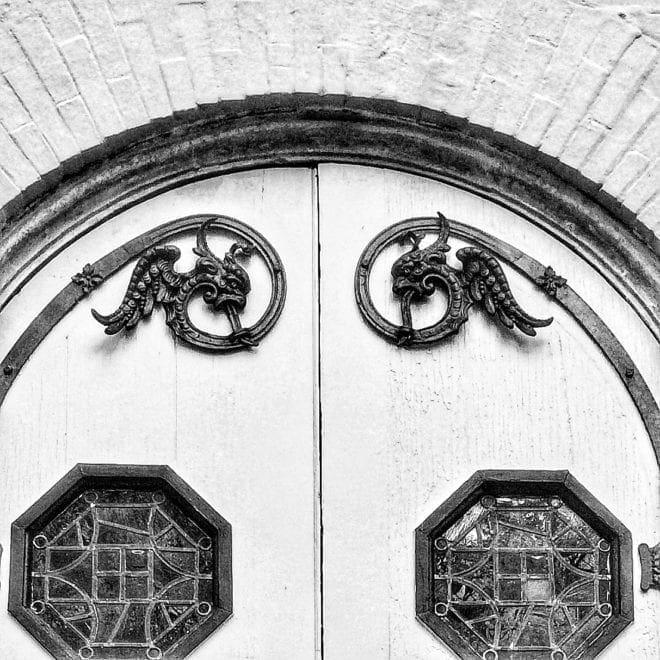 The parish is soon to close on the deal to sell the six acres of land. Members will gather for a final Mass before the land changes hands in March. No date has been set for that yet.
These are great doors, but I believe the parish intends to leave these decorations. The building is slated to remain as part of the 100 Prince project and serve as a restaurant as part of a complex of apartments and shopping.
–Andrew
6 responses to "St. Joseph Church prepares to say goodbye to downtown Athens"