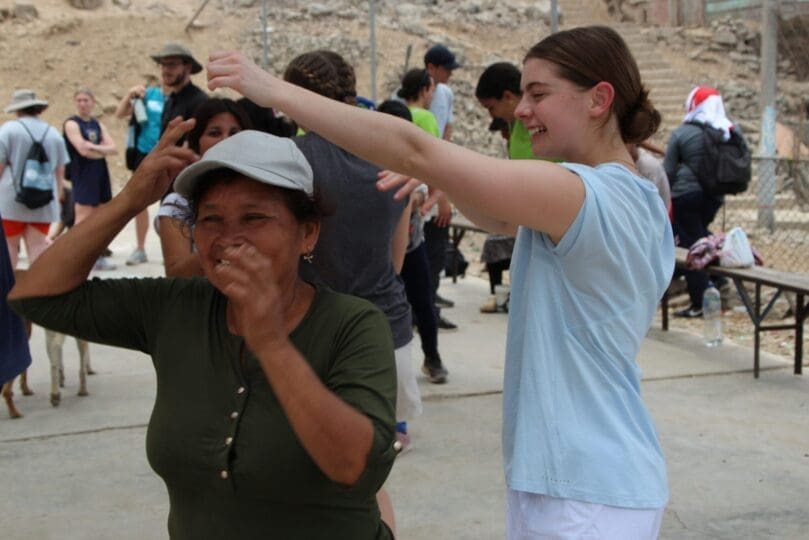 Published May 11, 2023
ATHENS—Katelyn Layfield, a FOCUS missionary and student at the University of Georgia, traveled to Lima, Peru, with other students from the university's Catholic Center as part of an alternative Spring Break.   
The task was to help build stairs for the residents of Pamplona, an extremely impoverished desert community in the capital city. The stairs allow women and men to reach homes located on a steep mountain. Through the week of work, the students developed relationships with the community, reported Layfield. 
At the end of the week, the people of Pamplona had a set of stairs to their home, while on a spiritual level, students experienced the Blessed Sacrament through Mass and adoration.  
While putting Jesus at the center of the mission, missionaries were granted courage and strength, Layfield said. The student workers went on a pilgrimage to several churches in Lima as well as various monasteries, where they prayed before the tomb of St. Martin de Porres and the bones of St. Rose of Lima.  
This spring break's mission trip changed hearts in ways never deemed possible, she said. Christ gave the students a perspective on the world and instilled love for all creation, Layfield said. 
A total of 13 students from UGA, and both Catholic Center chaplains, participated in the March trip.
---