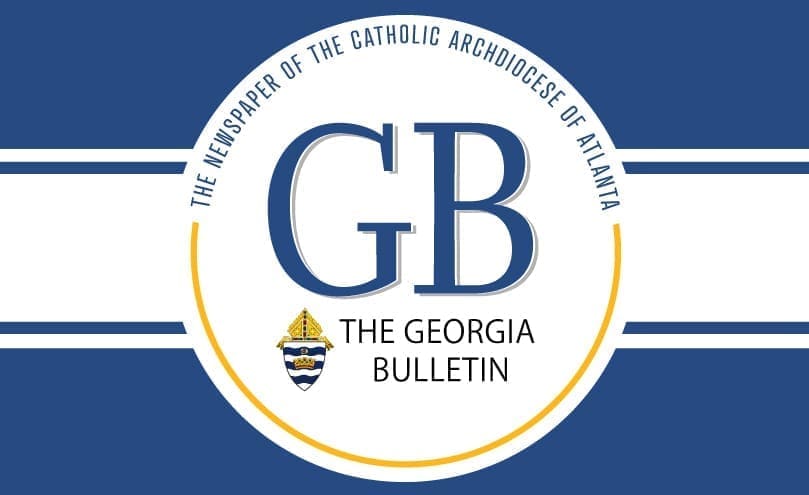 By NICHOLE GOLDEN, Editor
|

Published March 24, 2023

|

En Español

ATLANTA—The Prosecuting Attorneys' Council of Georgia (PAC) released a report on its independent review of child sexual abuse cases in the Archdiocese of Atlanta and Diocese of Savannah March 24. 

The third-party review of church records regarding suspected child abuse was initiated in 2019 and was fully supported by diocesan leaders.  

The report states that no case needed to be referred for criminal prosecution, acknowledges the work of the archdiocese in its ongoing efforts to create and maintain a safe environment and comments on a positive relationship with law enforcement and state agencies. 

Archbishop Gregory J. Hartmayer, OFM Conv., archbishop of Atlanta, released a statement regarding the report. The archbishop called any abuse perpetrated by priests, religious brothers or sisters, volunteers or employees of the Catholic Church unacceptable.  

"It cannot and will not be tolerated. This archdiocese will not protect abusers and we will not allow them to have access to our communities," said Archbishop Hartmayer. "The report released today by the Prosecuting Attorneys' Council (PAC) represents a voluntary effort to be transparent about what happened in the past in hopes of moving forward with the healing process. Drastic changes have happened within the church in the last 20 years. We have worked hard to better understand and prevent abuse from ever happening again. We will not waver from the zero-tolerance policy currently in place." 

The archbishop's entire statement in English and Spanish may be read at georgiabulletin.org. 

The review of the records of the Archdiocese of Atlanta regarding abuse by clergy had the support of then-Archbishop Wilton D. Gregory. He first encouraged the independent study in the fall of 2018. Following Archbishop Gregory's appointment as archbishop of Washington in April 2019, the review continued forward. Archbishop Hartmayer was Bishop of Savannah then, and he also expressed willingness to permit PAC to review all records related to clergy abuse. 

In January 2019, Georgia Attorney General Christopher Carr facilitated a meeting to formalize the process between Peter J. Skandalakis, executive director of PAC; the attorneys for the Archdiocese of Atlanta; and Francis J. Mulcahy, executive director of the Georgia Catholic Conference. 

Skandalakis led the review in accordance with a memorandum of understanding to which all parties agreed. The archdiocese and the Diocese of Savannah had no oversight of the process and agreed to complete cooperation. 

In August 2018, following the resignation of Theodore McCarrick from the College of Cardinals, and the release of a Pennsylvania grand jury report on abuse in multiple dioceses, Archbishop Gregory acknowledged that "our trustworthiness as bishops has been so seriously compromised that acting alone—even with the best of intentions and the highest principles, policies and plans—may not move the hearts of the faithful to believe." 

In 2019, archdiocesan attorneys emphasized that the PAC review would be a continuation of prior internal studies by the lay advisory board in Atlanta. On Nov. 7, 2018, the Archdiocese of Atlanta published a list of clergy with credible accusations of sexual abuse of a minor in the past. The list has since been updated. 

The PAC report confirms the accuracy of information already available on the archdiocesan website, indicating that of the more than 1,300 priests who have served in Atlanta in the last 60 years, 13 are credibly accused of child sexual abuse. Seven of those priests were archdiocesan priests, and six were religious order priests. The PAC review is "largely devoid of allegations" since 2002-2003, noted the archdiocese. The Charter for the Protection of Children and Young People, the "Dallas Charter," was established in June 2002 by the U.S. Conference of Catholic Bishops. It is a comprehensive set of procedures regarding abuse and protection of the vulnerable. 

There are a number priests and lay employees listed in the report who faced unsubstantiated accusations of child sexual abuse. Some are only listed by a number, instead of name. The archdiocese does not list unsubstantiated accusations on the website. 

According to the report, "In the spirit of transparency these records were provided to the PAC for review. Therefore, in all the file reviews included in this section, the allegations have not been proven or substantiated in a court of law. Moreover, in some cases the allegations were found to be unsubstantiated or prosecution was declined. Consequently, all allegations in this section are and remain simply allegations." 

In a news release, PAC said that the only time period in which files could not be obtained was during 2020 and 2021 when church facilities were not accessible due to the COVID-19 pandemic. The council thanked abuse survivors who shared their stories during the review. 

"Their courage to come forward helped bring attention to an issue that has affected so many in our state and so many in our country, especially children," said the council's statement. 
The Attorney General's response
In a telephone interview with The Georgia Bulletin March 28, Georgia Attorney General Carr, a lifelong Catholic, said he hoped this review would accomplish several things. 
"I love the church. However, this scandal has just left a cloud over the church. It has sown significant distrust," he said. "In my role as attorney general, I thought it was important that if there's anybody that committed a crime against children, they needed to be held accountable, number one. Number two, if anybody participated in a cover up of individuals abusing children, they needed to be held accountable." 
Carr said he felt that a non-partisan group with an impeccable reputation, PAC, needed to conduct the review. He expressed gratitude for their work based on evidence and fact, and for the cooperation of the Georgia Catholic Conference and both dioceses. 
"At the end of the day it was about justice being done," he said. "Justice needed to be done for the victims, first and foremost." 
The report, more than 265 pages in length, gives detailed victim statements. Carr believes that level of information was "absolutely" important. 
"There's no justification for continuing to dismiss, cover up, hide any wrongdoing," he said. "You had to, I think, give voice to the victim and there had to be transparency." 
To him, having PAC conduct the review gave confidence to the process.  
"They've been doing this a long time," he said about the prosecutors involved. "They know if somebody's not being helpful or hiding something." 
"I don't think this is necessarily the end-all, be-all of the process but I think it was an important stop along the journey to have somebody bring this all together in one spot and come from an outside perspective and say here's what went wrong," said Carr. 
The report makes note of the work undertaken since the implementation of the Dallas Charter, and the dramatic drop-off in allegations since then. Carr said unfortunately the report also shows what many had worried or heard about for years. 
"There was a pattern of sexual abuse of children, of enabling sexual abuse of minors by priests, prevention of the discovery and investigation of these acts by public and civil authorities and relocation of these priests after they were accused," he said. "Those are the things that Catholics and non-Catholics alike needed to know was going on in Georgia, and need to know that is wrong and will not be tolerated." 
The attorney general said he hopes people will take time to read the report and that any victims or others with information not previously reported will come forward. 
Carr said the report empowers Catholics in the sense that "this cannot happen again." 
He encouraged the church to better inform its members on the processes and procedures that now exist for the protection of children as there have been many changes in the last 20 years.  
"I don't know that everybody knows that," he said. "We've got to get over the stigma of not talking about it. It was bad. Let's acknowledge that. And now we have ways to deal with it, and let's educate on those ways so it doesn't happen again." 
There's a takeaway from the report for society in general, said Carr.  
"It can't just be about one organization being liable. This isn't acceptable for anybody," he said. "I don't care if you are priest, a coach or a teacher, a youth minister or who you are. It should not be acceptable for any adult to abuse a child" 
The only way to overcome shame, he said, is to communicate.  
"We can't just put this on a shelf and never refer to it again," said Carr. "That would be the worst thing." 
There's sometimes a tendency to compare the scope of the problem here to those of other dioceses. Carr called that a "false argument" when remembering the families behind the allegations. 
"Ask the one child," he said. 
When creating new programs or guidelines, always consider what is in the best interest of a victim, and if something will truly help prevent abuse or potentially create more victims, said Carr. 
---