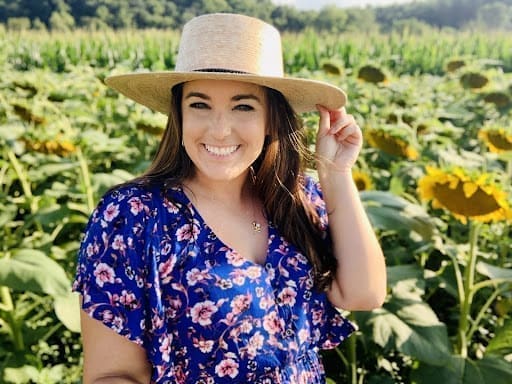 By ELIZABETH COUTURE, Special to the Bulletin
|

Published January 30, 2023

ATLANTA—A new year can bring renewed hope over despair for women and men struggling to grow their families. Favor Fertility Ministry, first formed in Louisiana, is expanding to provide support in the Atlanta area.  

The women leading Favor Fertility Ministry, who emit grace and compassion, shine the light of Christ into the dark reality of families dealing with infertility and pregnancy loss.   

A Catholic ministry offering healing and deliverance, Favor Fertility Ministry finds inspiration from the story of the visitation when Elizabeth exclaimed to Mary, Mother of God, "Blessed is she who has believed that the Lord would fulfill his promises to her!" (Lk 1:45).  

Danielle Thompson, founder of Favor Fertility, resides in Baton Rouge, Louisiana with her husband, Terry, and two foster children. She leads the ministry online (the first Tuesday of each month) and in person at Our Lady of the Holy Rosary Catholic Church in St. Amant, Louisiana (the first Monday of every month).  

She also enjoys professionally photographing families, especially newborns and recently a birth, which she found a healing experience. 

With the ministry still in the "toddler stage," Thompson shared that she founded Favor Fertility two years ago during "a dark period of my life."  

At the time, Thompson was celebrating six years of marriage without the large Catholic family she and her husband had come from and desired. They were attending so many other friends' and relatives' weddings and pregnancy announcements. 

The Holy Spirit sparked a flame in her to create a support group to focus on not just the sorrow and grief of infertility and miscarriage. While those emotions are expressed and accepted, Thompson's group is designed to be a healing and deliverance ministry claiming the power of the Holy Spirit, as shown in the books of Acts. 

With the intent to battle for the marriages and children of all believers, not just Catholics, Thompson structured Favor Fertility meetings with prayer and worship, followed by introductions and testimonies, a Holy Spirit-guided teaching and finally ending with intentional prayer over all those attending.   

Twice a year, men are invited to attend, once around Father's Day, to encourage them as heads of a spiritual household.  

Though still very new, Favor Fertility Ministry reaches women and families as far as Alaska and Mexico. Thompson envisions her ministry's reach to spread across the United States by partnering with "humble, faithful women devoted to God."  

Thompson found such a partner in Maria Lange in Georgia. 

Lange discovered hope and restoration from attending online Favor Fertility Ministry meetings. She shared how she found the ministry while in a dark place, "hungry, desperate for spiritual nourishment and to grow my family." 

Lange started joining the online meetings after experiencing five miscarriages and two ectopic pregnancies. She found many people in her community did not know how to respond. 

Married for three years to her husband Peter, Lange attends St. Clare of Assisi Church in Acworth, works as a Delta flight attendant and enjoys visiting local breweries and running half-marathons.  

First meeting in June, Lange's Favor Fertility meetings occur the last Monday of every month and is open to all Atlanta area residents.   

Lange emphasized it's a leap of faith to expand Favor Fertility to Atlanta.  

"You never feel ready or perfectly prepared to lead ministry but trust that it's his ministry and we are just vessels to heal his daughters, so it wasn't going to be me but it's going to be the Lord," she said.  

Thompson and Lange offer advice for friends, family members, and parish communities to support families dealing with infertility, miscarriage and infant loss with three different components: 

Emotional support. Offer emotional support by giving space for families to share their stories. Recognize infertility as a frequent struggle amid the "pro-life" Catholic culture of large families.  

Lange emphasized re-evaluating vocabulary such as "family" to include husband and wife, acknowledging that not all Catholic families look the same and how we limit the phrase being "open to life" to conceiving children and not including it as a yes to however God wants us to welcome life. For family members and friends supporting families dealing with infertility, offer emotional support by listening and saying "I love you and I know this is hard" while giving a warm meal.  

When sharing news of a pregnancy, sending an individual text allows for a person struggling to emotionally process the news prior to sharing in the joy publicly. Lange advises "to include and not exclude those who are hurting in your rejoicing" for "it's important for us who are battling to be truly joyful, not to stay in a state of despair, to overcome by the power of God. However, it takes space to get there."  

Physical and medical support. A fertility care office, offered by Father Joshua Johnson of the Holy Rosary Catholic Church, provides resources include teaching the Creighton model of family planning, partnering with local Catholic doctors and informing which fertility treatments align with church teachings and which do not (such as artificial insemination or in–vitro fertilization IVF).  

"Growing up in a Catholic family, I learned about Theology of the Body, but not about fertility resources for Catholics," Thompson said.  

There is a gap in knowledge that many Catholic families need to start and grow their families, she added. 

Spiritual support. Offer spiritual support with more pastoral training on how to serve couples experiencing infertility. "The God I knew wasn't being expressed in my church. I wanted to believe in that powerful God," said Thompson. 

Spiritual support includes more pastoral training on how to address couples with infertility. Furthermore, Thompson admitted "the God I knew wasn't being expressed in my church. I wanted to believe in that powerful God."  

She expressed how infertility is not a "cross to bear, but a sickness, a disease." 

 "The cross we bear is living out the Christan life with endurance to run your race for many are called and few are chosen," said Thompson. "God's will is that we have abundant life where the spirit of the Lord is."   

She challenges all baptized in the Holy Spirit to live out the role of the church by praying over each other 

Overall, Favor Fertility Ministry deepened and set Thompson's faith ablaze. Lange also feels the ministry deepened her Mass experience, drew her closer to setting her mind on the Kingdom of God with "heaven fighting with me and for me" and encouraged her to courageously share her faith.   

Thompson and Lange invite every woman and couple needing healing to join Favor Fertility Ministry online or in person.