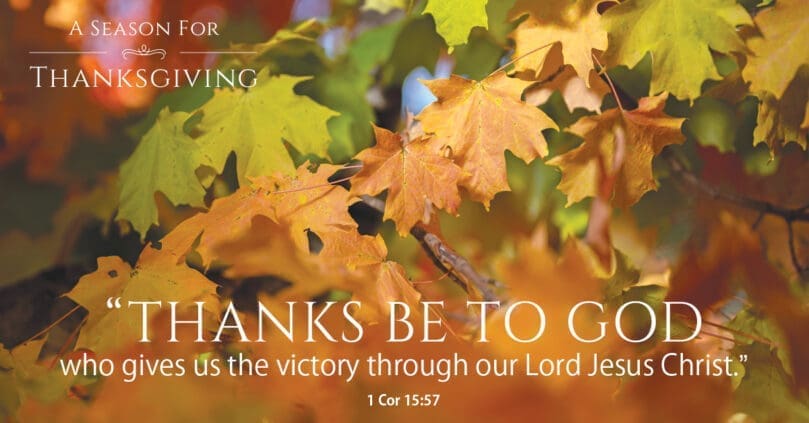 Published November 23, 2022
ATLANTA—In this season of Thanksgiving, the campus minsters of the three archdiocesan high schools–Blessed Trinity High School, St. Mary's Academy and St. Pius X High School–share reflections on gratitude: 
By Susan Leigh Baker, director of campus ministry, St. Pius X High School
"That was a fun Zoom!" are words I never thought I would say. But I did, after my initial interview for the position of director of campus ministry at St. Pius X High School. I told my family how much fun I had, how incredible the people in the interview were, and the obvious comradery they had. I wanted to be a part of that and the school that had that kind of leadership. A little over a week later, I was a part of it.    
St. Pius X is a school and a community like no other. I have been welcomed by everyone from faculty and staff, to the parents and alumni, and of course the students. Every day I come to work, and I thank God for the opportunity to be here.  
Up until recently, I was living in Peachtree City and commuting to school. I was spending two and a half hours to three hours a day in the car. I can say with all honesty, that St Pius X is worth it. It is worth dealing with traffic and gas prices to have the honor to work with such incredible, talented and dedicated people. Coworkers with integrity and a passion for these students, and the school environment we are all creating for them, inspires me to come and give my all as well. 
Catholic identity is about putting the Gospels into living action. At this Catholic high school, the theology department isn't the only place you see or hear about the faith. Many sports teams, clubs and organizations have a tradition of having team Masses or blessing of jerseys. There are events or projects where individuals from all different departments and roles work together to achieve a common goal—to come together and become the hands and feet of Christ to serve the St. Pius X High School community. They are the living embodiment of St. Pius X's motto, Domini Sumus, "We Are the Lord's." I am still in awe of the collaborative effort in this school.  
As I sit here in my office during lunch, with a group of 10 teenagers sitting around in my office talking about tests and projects, I am filled with gratitude. Not just for the job but for our faith and this archdiocese that can create and support such a remarkable Catholic School.   
I am part of a team, family, and community that unites to walk with each other toward Christ.  I am so grateful to be a part of this and I thank God daily for bringing me here. I hope I show that gratitude in my work and interactions with everyone. Every day I find myself saying: I love this place. 
By Christine Krabel, religion coordinator, St. Mary's Academy
Teaching is hard.   
Yet I am thankful to be a teacher. I am especially thankful to be a teacher in a Catholic school. 
At St. Mary's Academy, I teach middle-school religion classes and serve as the school's religion coordinator for prekindergarten through twelfth grade. 
I am blessed to walk daily with students on their faith journeys. I have the privilege to teach them the meaning of fancy words like "transubstantiation" and "magisterium" while reading with them the stories of humble saints like St. Therese of Lisieux  and Venerable Augustus Tolton. I introduce them to our missionary mandate, review the seven sacraments, and expose them to different ways to pray. I share words of wisdom with them from Scripture, saints and Father Mike Schmitz. I tell them that God loves each of them and has a plan for each of them. 
So often, though, it is the students who teach me and remind me to open wide my eyes to the beauty, richness and call of our Catholic faith.   
I see the fifth-grade class pray the rosary, reciting the words loudly, clearly and proudly, moving their fingers over the beads. They each beg to be chosen to lead one of the decades. They remind me to be ardent in faith and to love the Blessed Mother. 
I see a seventh grader wait outside my office in the morning to ask if she can visit the chapel.  Her family is going through a difficult time. She reminds me that prayer sustains us through the best and worst times in our lives. 
I see high schoolers voluntarily miss cross-country practice because they have an unexpected opportunity to receive the sacrament of penance and reconciliation. They remind me that we are all sinners in need of God's mercy. 
I see sixth graders jump out of their seats to help a classmate who dropped her pencil box, spilling colored pencils, pens, and other school supplies all over the floor. They remind me to love my neighbor as myself. 
I see a kindergarten student gaze with awe at his eighth-grade prayer buddy as they enter the auditorium for school Mass. They remind me that we are all the Body of Christ. 
I see a team of high-school upperclassmen devote hours after school to prepare to lead a weekend retreat for their peers. They remind me that we all have a responsibility to be a witness to Christ's love.  
And I see third graders gaze at Jesus in the monstrance during eucharistic adoration. They remind me that, as Venerable Archbishop Fulton Sheen said, "the greatest love story of all time is contained in a tiny white host." 
Teaching is hard. Yet so often, my students teach me. And I am so thankful. 
By Anne Birth, director of campus ministry, Blessed Trinity High School
GRATEFUL, THANKFUL, BLESSED. 
I was in a home decor store recently and found myself looking at a large assortment of fall signs and wall decor that would brazenly announce that I am "GRATEFUL," "THANKFUL" and  "BLESSED." When I saw these, I said to myself,  "wow, those are pretty bold statements … am I grateful, thankful and blessed enough to slap this up on my dining room wall?  
My millennial kids balk at signs like this and would probably poke fun at me for bringing these home. Maybe this other sign, "MY FAMILY TREE IS FULL OF NUTS," will be a better choice for me?  All kidding aside, this got me reflecting about my own gratitude and wondering if my family and friends, and even God, know that I am indeed grateful, thankful and blessed.  
I'm grateful for the time I spent working in pastoral care at my home parish, St. Ann Church, and the honor of helping the parishioners plan funeral Masses for our beloved deceased and for the bereavement group I helped lead. I'm grateful for my pastor, all the clergy and staff  and I marvel at how God used all of these good people and experiences to prepare me for my mom's death last November. I'm grateful I was able to be with my mom as she took her final breath and that her suffering and journey with Alzheimer's disease is over.  
I'm thankful for God who loves me unconditionally and for this wild and wonderful world we live in. I'm thankful for my husband, Brian, of 33 years and our four adult children and two grandchildren. I'm thankful for family get-togethers and vacations and my kids arguing over who is the favorite and who is the "leader kid."  
I'm thankful for friends old and new who love and support me and for friendships that have failed that I have grown from.  
I'm thankful for meaningful work and coming back to Blessed Trinity Catholic High School. I'm thankful for the support of our principal and the warm welcome back from so many of the administration, faculty and staff and BT families. I am especially thankful for the students who are spiritual leaders of our school community, leading retreats and devotionals and giving a witness of hope that our church will be in good hands for the next generation.   
As you can see, God has blessed me beyond measure and I am qualified to boast that I am grateful, thankful and blessed. Take some time to reflect on your blessings, and you will see that you are too. As far as the home decor is concerned, I don't feel the need to purchase any of these signs. However, with the grace of God I will continue to be aware of my blessings and be a living sign of his love.