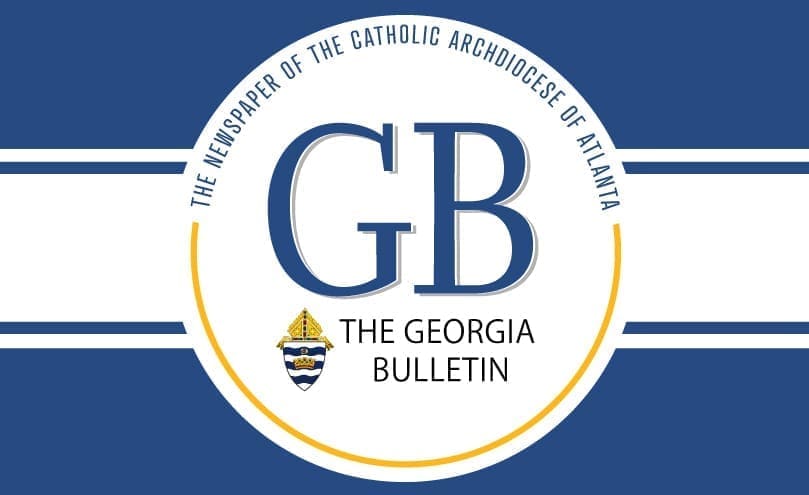 By GEORGIA BULLETIN STAFF 
|

Published October 14, 2022

ATLANTA—Care for the communities of religious orders in the Archdiocese of Atlanta is now a shared duty in the Office of the Delegate for Religious.  

Franciscan Deacon Nicholas Wolfla, assisted by Sister Rezan Mehanzel, FSA, will oversee the office. The office is the liaison between the archdiocese and the scores of religious orders involved in education, social justice and parish work. 

There are nearly 200 members of religious communities serving in the Atlanta Archdiocese, according to the 2021 Official Catholic Directory. There are 22 women's communities and 18 men's communities.  

Deacon Wolfla, OFM Conv., will serve as delegate for religious and for canonical affairs.
Deacon Wolfla, who prefers to be called "Brother Nicholas," worked in the Metropolitan Tribunal in the archdiocese from 2006 to 2014. As the delegate, he is the chief liaison with and spokesperson for vowed religious, consecrated women and men and archdiocesan hermits.  

He will be assisted by Sister Rezan, who has served as the delegate for religious during the past year. Sister Rezan is a member of the Daughters of St. Anne order. She came to the archdiocese along with two other members of her congregation to work with the Eritrean community and make their home in metro Atlanta. 

As an ordained deacon, Brother Nicholas will assist with liturgies at Holy Cross Church in Atlanta. He is a native of Indianapolis and professed his religious vows in the Order of Friars Minor Conventual, Province of Our Lady of Consolation, on Sept. 16, 2006. Brother Wolfla was ordained a permanent deacon in January 2016. 

After leaving Atlanta, Brother Nicholas served in a leadership role in his Franciscan province and as Guardian of the Friary of Mount Saint Francis. He served in the Archdiocese of Louisville as ecclesiastical judge, after earning his licentiate in canon law from The Catholic University of America. He served as a judge in the Metropolitan Tribunal for Louisville beginning in 2014.