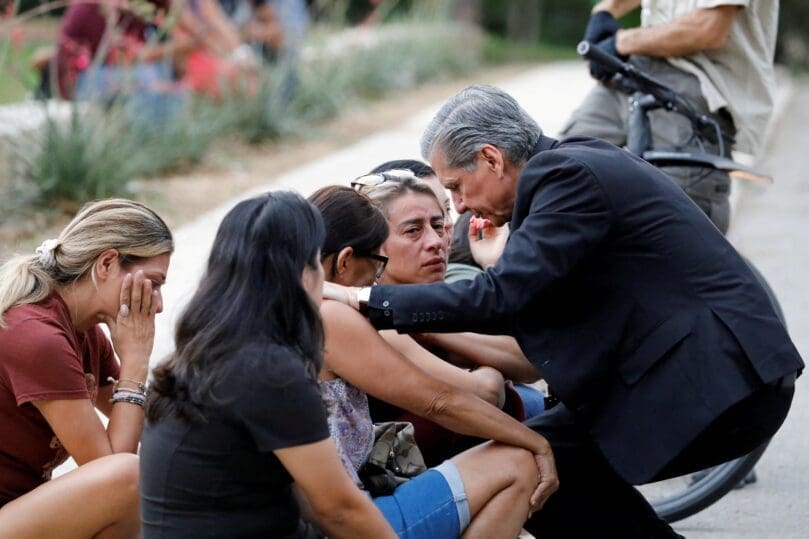 Published May 25, 2022
|
En Español
ATLANTA—Archbishop Gregory J. Hartmayer, OFM Conv., offers the following words to the faithful in the wake of the school shooting in Uvalde, Texas, on May 24:
"Last week, I offered a statement of grief and support to those impacted by shootings in Buffalo, New York and Laguna Woods, California. I am not sure I even have words today. The epidemic of violence and hate in this country is unfathomable. I do not think we can make sense of another mass shooting, and yet, we face a scene of slaughter at an elementary school in Texas.
Many of you are asking 'my God, my God, why have you forsaken me?'
I am praying today for the dead; for the grieving; for the lonely and angry and lost.
If I find any comfort right now, it is in knowing we can trust our God who loves us. A God who wants the best for us. A God who told us, 'Love one another as I have loved you.' If you want to do something, show your love for someone today. Choose to offer light in a dark time. Love one another as God has loved you."