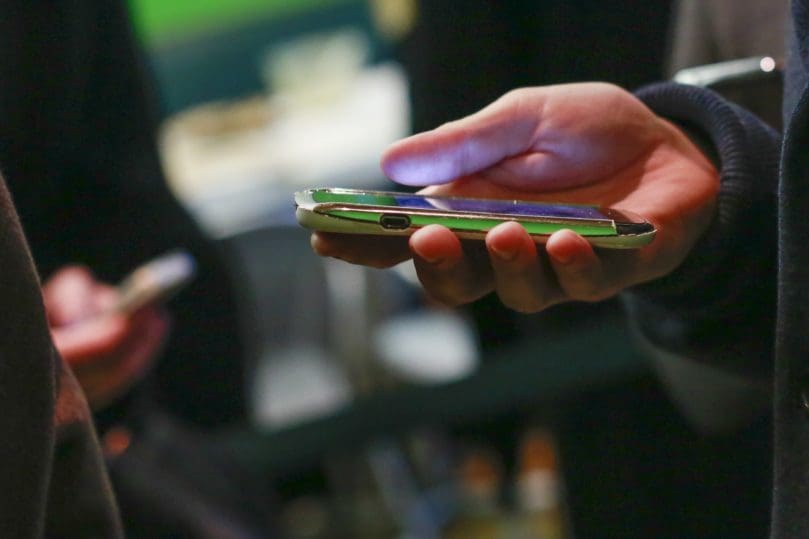 By ANDREW NELSON, Staff Writer
|

Published August 25, 2021

|

En Español

ATLANTA—Sister Hope is here to help. 

Feeling anxious? Gloomy? Looking for someone to text for support? 

Sister Hope may suggest eating a healthy snack, taking up daily self-compassion practices or having a conversation about sports. 

"I'm sending you good vibes and really encourage you to keep reflecting on moments that spark joy," is a typical message. 

Sister Hope is a conversational chatbot launched by Catholic Charities Atlanta as a 24-hour mental health digital program. 

Users text their everyday feelings, needs and concerns, and Sister Hope suggests tips and coping strategies. Sister Hope doesn't diagnose illnesses. Instead, it's best to think of the chatbot as a friend you're texting about your day. 

Artificial intelligence bots exploded during the pandemic, from talking to Amazon's Alexa smart speaker to ordering a pepperoni pizza on Twitter. Medical chatbots help streamline phone calls to a doctor's office, remind people to take medicine and act as a personal health assistant. 
A goal of emotional wellness 
Health tech company X2AI created the chatbot. X2AI calls itself "a transformative digital behavior change program" and at its center is a "mental health chatbot who delivers emotional wellness coping strategies."
The Atlanta agency is taking part in the chatbot program through Catholic Charities USA. The Catholic nonprofits rebranded the technology initially called "Tess" with the religious title. 
The bot asks the person to share how they are feeling. Sister Hope picks up on word choices to text back an appropriate emotion with pre-scripted replies, according to X2AI. The discussions are private and not recorded or logged outside the text conversations. 
The chatbot's use is limited. It is not for crisis interventions. Mention of death or suicide connects the user to a counselor. 
Rising need for addressing mental health
The Kaiser Family Foundation reported how the COVID-19 pandemic negatively affected mental health, with difficulty sleeping, increases in alcohol consumption or substance use and worsening chronic conditions. From August 2020 to February 2021, adults with recent symptoms of anxiety or a depressive disorder increased to 42% from 36%, reported the Centers for Disease Control and Prevention. According to a US Census Pulse survey, some 11 percent of Georgians received counseling and therapy in June. 
Since Sister Hope was introduced in South Carolina in May 2020, there have been more than 2,700 participants with almost 176,000 messages exchanged within the program. Nineteen people who shared suicidal thoughts received crisis help.
This new Catholic Charities Atlanta tool can help relieve pressure for counselors and point people to additional services. 
According to studies, users reported significant reduction in symptoms of depression and anxiety after using the tool for two to four weeks.
"Since the pandemic started we have seen a sharp increase in individuals reporting feelings of depression and anxiety," said Vanessa Russell, CEO of Catholic Charities Atlanta. "This new tool allows us to expand our reach to those who need help in a private and confidential way. We're excited about this partnership and the new avenue in which we can bring relief to our community." 
How's Sister Hope work?
Users activate the free chat by texting "Hi" to Sister Hope at 202-949-7249 and entering the start code "CCA."  Messaging is available in English and Spanish.
The chatbot is for more minor mental health concerns, such as those experiencing a difficult time, feeling distressed, or those that just need someone to chat with. Users' identities are protected and the exchanges are confidential. If a text suggests an escalation to crisis concerns, users may get a phone call from a counselor. 
To pause the conversation, the user can reply "Opt Out" to stop receiving message prompts. When Hope's assistance is no longer needed, users can reply "Stop" to unsubscribe and end messaging services.
---
Editor's note: Sister Hope is not intended for crisis intervention. For those experiencing suicidal thoughts, contact the National Suicide Prevention Lifeline at 1-800-273-8255.