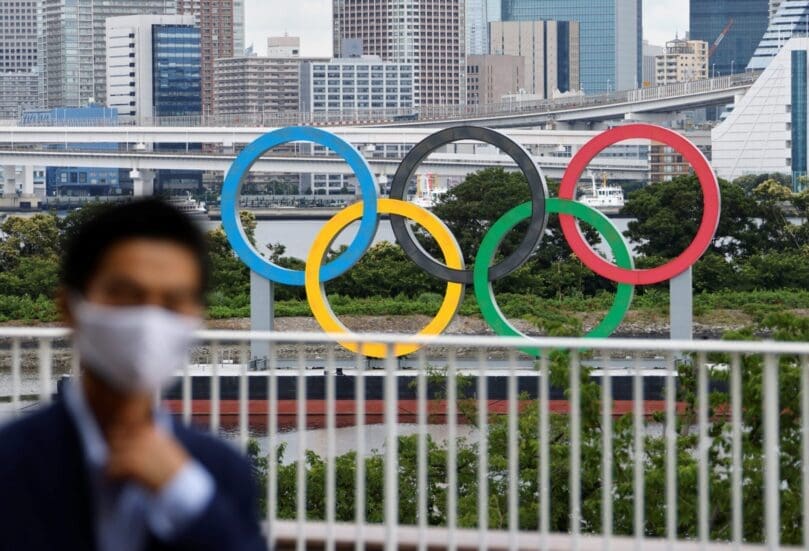 By SAMANTHA SMITH, Staff Writer
|

Published July 20, 2021

ATLANTA—Gunnar Bentz, a graduate of St. Pius X High School and an Olympic athlete, is described by his former swim coach Scott Carter as a "quiet professional."

Bentz "was never the most vocal guy on the team; he just led by example," said Carter, the school's head coach for swimming and diving.

Whenever Bentz did something in the water, it was just to make sure he was at the peak of performance, said the coach.

Bentz and former classmate Daniel Haugh competed in this year's Olympic Games in Tokyo, Japan, July 23-Aug. 8. They graduated from St. Pius X High School in 2014.

Ryan McClay, science teacher at St. Pius X, coached Haugh in track. He remembers seeing Haugh practicing his hammer throwing form while standing in line for lunch.

"He was always practicing," said McClay. "He was just that dedicated to his craft. He obviously had talent based on how quickly he picked it up, but I suspect it's his dedication that made him an Olympian."

In the hammer throw Olympics qualifying event Aug. 1, Haugh secured a spot to compete in the mens' finals set for Wed., Aug. 4 in which he placed 11th overall. 

While at St. Pius X, Haugh won the individual state championship in the hammer throw, weight throw and discus and helped the Golden Lions head to the overall AAA state championship in 2013.

After graduating from the Atlanta high school, Haugh attended the University of Alabama. There, he became a two-time All American and holds the university's record in the weight and hammer throw.

He transferred his senior year to Kennesaw State University. In 2018 and 2019, Haugh was the U.S. track and field champion. In spring 2019, he won the NCAA championship.

Haugh won second place in the hammer throw on June 20, with a throw of 79.39 meters, or 260.46 feet, to earn the spot on the U.S. team to compete in Tokyo. This was first appearance in the Olympics.

Haugh is the son of Jordan and Yvonne Haugh of Marietta.
A second appearance
The Tokyo games were Bentz's second appearance in the Olympics. In the 2016 Rio Olympics, he won a gold medal as a member of the 4×200 freestyle relay team. This year, he competed in the 200-meter butterfly, placing seventh overall on July 28.
While attending St. Pius X High School, Bentz was a two-time All American and still holds the state record in the 200m individual medley and the 100m butterfly. In his senior year, the school earned its first boys' state swim and dive championship.
After graduating from the Atlanta high school, Bentz attended the University of Georgia. He graduated with a bachelor's degree in business management and aerospace studies and holds the university's records in the 200m butterfly and 200m individual medley.
"I feel blessed that he did swim at St. Pius," said Carter. 
Bentz is the son of Steve and Missy Bentz of Atlanta.