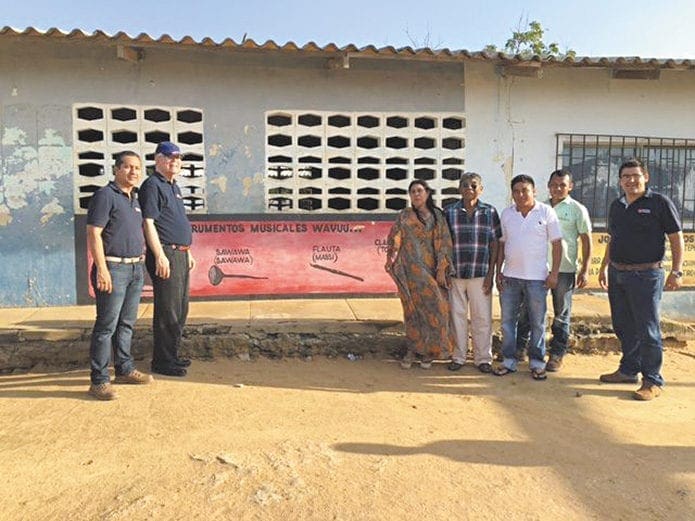 Published February 24, 2017
MIAMI—Malteser International Americas, the Miami-based global humanitarian organization and relief agency of the Order of Malta, has elected Thomas A. Wessels, of Atlanta, as president and chairman of the board of directors. Wessels, a former first vice president at Merrill Lynch and retired Major General of the United States Army Reserves, is a Knight of Malta in Obedience for the Order of Malta, U.S. Federal Association. The global humanitarian organization has a mission of supporting the vulnerable and marginalized so that they may live a healthy life with dignity.
Wessels' financial acumen combined with his strategic military experience will drive the organization effectively forward in a fiscally responsible manner, while promoting the organization's mission to serve vulnerable and marginalized people and ensure they live a healthy life with dignity. He assumed his new role Jan. 1.
Recently, Malteser International Americas has been at the forefront of tackling the challenges facing the Americas, including immediate relief measures in Haiti following Hurricane Matthew to provide survivors with critical hygiene materials to reduce the risk of another deadly cholera epidemic, and dispensed cleanup kits and aid to restore livelihood. They also launched a fresh water program in the southwest of Haiti where the worst drought in 35 years has put those already experiencing profound poverty and extreme vulnerability in further jeopardy.
The group took action in Colombia to educate and protect pregnant women and their unborn babies from the Zika virus by providing prevention kits to often neglected populations where stagnant water is an ideal breeding ground for mosquitos.
The board of directors is currently comprised of a team of 10 experienced leaders with combined experience in fundraising, finance, law, corporate governance, education, strategic planning, and senior management.
Visit www.orderofmaltarelief.org to learn more.