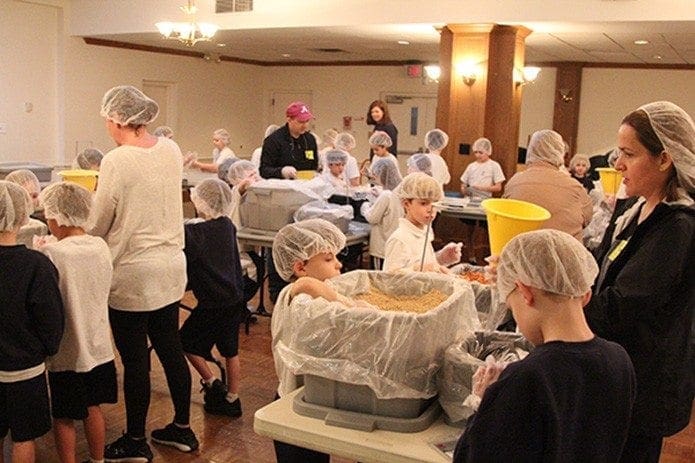 Published March 3, 2016
SANDY SPRINGS—In another Catholic Schools Week event, St. Jude students participated in a project for the benefit of children—kids helping kids. The school community has been doing similar activities for nearly a dozen years.
For the past five years, students worked with Stop Hunger Now to package meals for other children. They packed more than 11,600 meal packs of rice, soy, vegetables, flavorings and 21 essential vitamins and minerals. The result was enough meals to feed almost 70,000 people.
Stop Hunger Now is an international hunger relief organization that coordinates the distribution of food and other life-saving aid. The meal-packing program primarily provides meals to schools and orphanages, where children may only have the one meal a day.
Said the principal, Patty Childs, "It is important that our students earn the money for the service project by completing extra chores, jobs for neighbors, or from their own savings. Catholic schools are proud of the educational network that emphasizes intellectual, spiritual, moral, physical and social values in our students. Service is not just a requirement for our students; it is our faith in action."