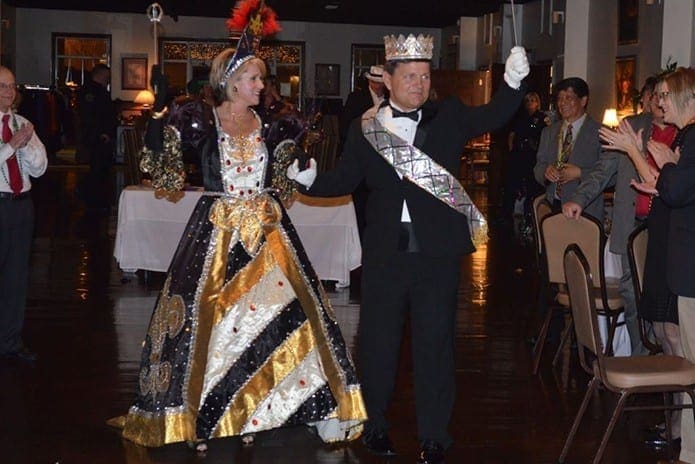 Published March 20, 2015
WINDER—Krewe of Knights hosted its sixth annual Mardi Gras Ball, with most of the helpers coming from St. Matthew Church, Winder.
The celebration started with three women from Louisiana who are parishioners at St. Matthew. And in response, Barrow County has embraced the heritage and cuisine of the Pelican State, said Shelia Hawthorne, a member of "Krewe of Knights."
More than 250 guests came to the Winder Community Center on St. Valentine's Day to celebrate a traditional Mardi Gras Ball, with the court and its finery, dancing and Cajun cuisine prepared by St. Matthew folks.
The proceeds from the festivities help the parish "Burn the Mortgage" fund.
Guests bring at least one nonperishable food item and these are divided between St. Vincent de Paul and the Barrow County Food Pantry.