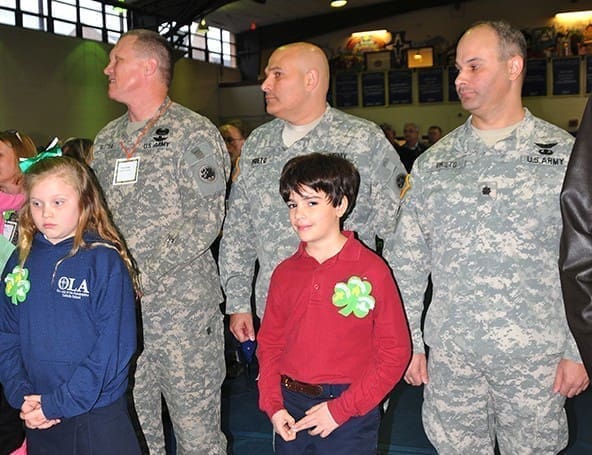 Published April 3, 2014
On Friday, March 7, Our Lady of the Assumption School, Atlanta, celebrated Grandparent and Special Others' Day with a St. Patrick's Day theme.
More than 550 guests enjoyed Irish food in the cafeteria with music provided by the school band. During homeroom visits, guests were treated to student performances. Veterans received special recognition.
Active military dads from the parish and school community presented the American flag and led the Pledge of Allegiance, followed by the kindergarten students singing the national anthem.
The school community joined together as Marist Father Jim Duffy celebrated Mass in the gym, joined by visiting Marist Father John Hannan, the superior general of the religious congregation.
Also, the middle school choir performed a medley of songs and the program concluded with a sing-a-long of "When Irish Eyes are Smiling."