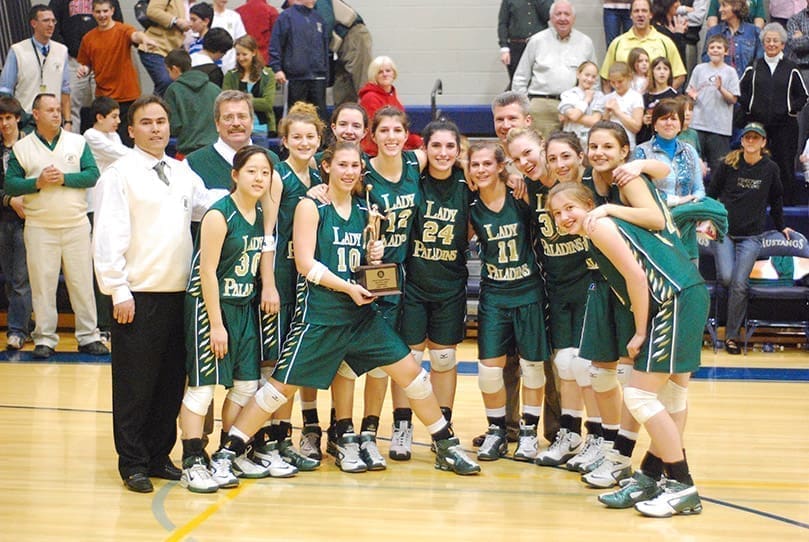 By MICHAEL ALEXANDER, Staff Photographer
|

Published February 19, 2009

The Pinecrest Academy Lady Paladins upset the top-ranked Dominion Christian Lady Knights 45-37 to win the Georgia Independent School Association (GISA) AAA region one title Friday, Feb. 13. Dominion came into the game as the number one seed with a record of 27-0.

Dominion had defeated Pinecrest by more than 25 points in each of their two regular season meetings. Seeded number two in the region but unranked in the state poll, Pinecrest held a 27-16 lead at halftime. Dominion closed the margin to three points with five minutes left in the game, but Pinecrest squashed the comeback with solid free throw shooting in the closing minutes. On defense Pinecrest senior co-captain Danielle Anderson held Dominion's Diane Martin, the tournament MVP, to a tournament low three points. Forward Kayla Bergen and guard Margaret Cassandra led Pinecrest in scoring with 18 and 14 points, respectively, and were named to the all-tournament team. The win propels Pinecrest to the opening round of the GISA AAA state tournament.

Anderson said, "We played our best game together as a team. We had to play intense and never gave up. Margaret and Kayla played really strong from the opening tip. We were playing for Joe (Grimaldi). We could not give up."

The Lady Paladins dedicated their season to Pinecrest graduate Joe Grimaldi, the brother of freshman forward Julia Grimaldi, who died in December after a long and courageous battle with cancer.