By LORRAINE V. MURRAY, Commentary
|

Published November 2, 2017

It's been a little over two years since my husband, Jef, died, and not a day goes by that I don't think about him. I've finally reached the point where I can look at his photos without crying and savor memories of the beautiful life we shared.

Fortunately, the Lord has renewed hope in my heart, so I know someday I will see him again.

The readings on All Souls' Day are heartfelt reminders of the resurrection: "The souls of the just … seemed, in the view of the foolish, to be dead; and their passing away an affliction, and their going forth from us, utter destruction."

We are, however, reassured, "They shall shine, and shall dart about as sparks through stubble."

On All Souls' Day, it's comforting to realize many others cherish shining remembrances of my husband, especially children.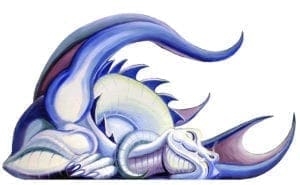 My cousin Adam and his wife, Mindy, attended a teacher's conference about their little boy, Brody, who is seven. The boy wasn't there, so the teacher explained his work to them.
One paper showed a heart the child had sketched, and within the heart he'd drawn the important people in his life.
These included his mom and dad, his sister, Aubree, Roxy the dog and his fish, Fireball.
"There was one more guy in the corner with the letters 'Juf' under him," Adam told me.
When Adam pointed to the figure and asked about him, the teacher replied, "Oh, that's … Jef?"
She pulled out Brody's journals and started turning to different pages where the child had written down adventures he'd had with his Uncle Jef, especially at the beach, where he'd rescued Brody from sharks—"imaginary, I'm sure," Adam told me—and other amazing times they'd had together.
Brody has a big imagination, just like his Uncle Jef, so no wonder they hit it off so nicely. My husband would get down on the floor to play with him and quickly morphed into whatever fantastic beings the child was conjuring up.
During one heated battle involving imaginary dragons and other beasts, Brody announced that he'd become invisible, hoping, no doubt, to be declared the victor. But his uncle quickly invented an array of invisible weapons to further the attack.
Another child, our friends' girl, Lucy, 11, wrote a remembrance of Jef, in which she fondly recalled a snowball fight that broke out among children on our block one winter's day.
My husband couldn't resist suiting up in jacket and gloves, grabbing a makeshift shield and heading out to join the fun.
I can still see him running around with the kids, whooping and hollering, and dodging their frozen missiles by deftly maneuvering an extra-large soup pot lid.
Lucy wrote, "I miss the optimistic feeling he gave, along with a big smile paired with a huge hug that makes you feel warm and fuzzy inside."
Above all, she missed his voice, which can "calm you down with just one word."
The other day I was shopping, and someone called out, "Honey!"—and for just a second, I thought it was a familiar voice and I turned, as if Jef were there beside me.
But of course it wasn't him, and I felt a pang of envy for the woman whose sweetheart had addressed her with this endearing nickname.
At his funeral, in the book where people signed their names, one teenage boy, Anthony, put "dragon teacher" next to his signature. You see, this was the boy's fondest memory of Jef, who enjoyed teaching children how to sketch fantastic beings.
On All Souls' Day, I'll remember him as a man who loved adventures, whether it was chasing imaginary sharks at the beach, being pummelled by snowballs in the front yard or capturing the likeness of dragons on paper.
And for the rest of my life, I will pray for him, thank God for him—and trust that he is with Jesus Christ, enjoying the greatest adventure imaginable.
I'll also cherish what my nephew Adam said, "What a legacy Uncle Jef leaves in this young boy. He is not forgotten."
And I can only add "Amen."
---
Artwork ("Sleeping Dragon,"oil paint on wood, by Jef Murray. Lorraine's email address is lorrainevmurray@yahoo.com.