Lorraine V. Murray News & Columns
Lorraine Murray is a parishioner at St. Thomas More in Decatur.
Lorraine V. Murray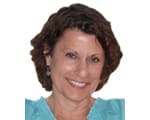 When I first became a widow, the thought of ever dating again was thoroughly abhorrent. I knew some widows remarried, but it was difficult to envision myself with any other man than my late husband.