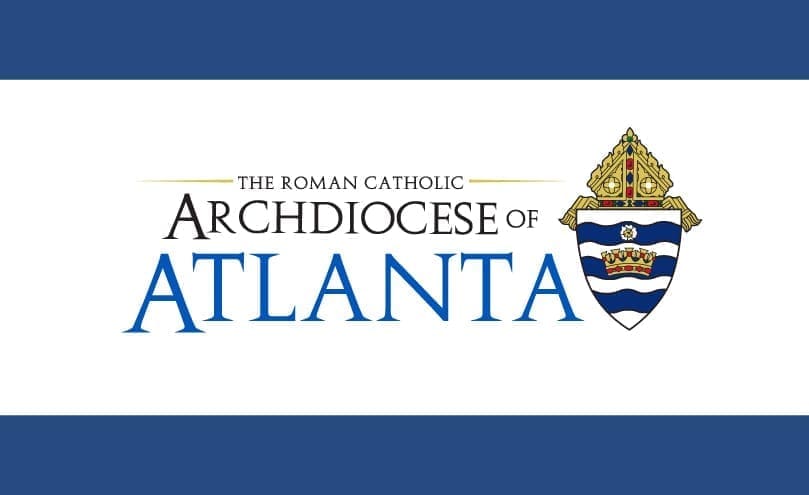 Published October 26, 2023
CONYERS—Father Eduardo Rodriguez, OCSO, a monk at the Monastery of Our Lady of the Holy Spirit, died Tuesday, Oct. 24, at the monastery infirmary in the company of his brothers. He was a monk of 61 years and a priest of 54 years. Father Eduardo was 93 years old.
The celebration of the funeral Mass was Thursday, Oct. 26, at the monastery church.
Eduardo Rodríguez Fonseca was born in November 1929 in Santo Domingo de Heredia, Costa Rica. He graduated from the University of Costa Rica with a degree in economics. He worked as an economist for a few years in Costa Rica before answering the call to religious life. He entered the Society of Jesus, also known as the Jesuits, in 1952. While with the Jesuits, Father Rodriguez received his philosophy licentiate from the Colegio San Gregory of Quito (Ecuador). He continued his studies at the Colegio San Feo in Spain.
He was with the Jesuits for 10 years. With permission from the Jesuit Order, Father Rodriguez joined the Trappists in Conyers in 1962, made solemn vows in 1965 and was ordained to the priesthood on May 20, 1969.
He served this monastic community in many posts, including as a Bonsai artist, confessor, teacher and sacristan. He greatly loved Bernard of Clairvaux and taught many novices over the years. Father Rodriguez was a true artist and expressed his art in various mediums, including the living art of Bonsai, sand casting, drawings, sketches and calligraphy. He loved to sing.
Father Rodriguez is the youngest of 10 children. One of his sisters entered religious life—Sister Mary of the Ascension of the Sisters of the Good Shepherd serving in Venezuela. He is preceded in death by eight of his siblings. He is survived by the last remaining sibling, Marta Rodriguez de Arce of Santo Domingo, Costa Rica. Father Rodriguez was a loving uncle to 13 nephews and 16 nieces.
Condolences and memorial offerings may be sent in Father Eduardo's memory to: Abbot Augustine Myslinski, The Monastery of the Holy Spirit, 2625 Highway 212 SW, Conyers, GA 30094.