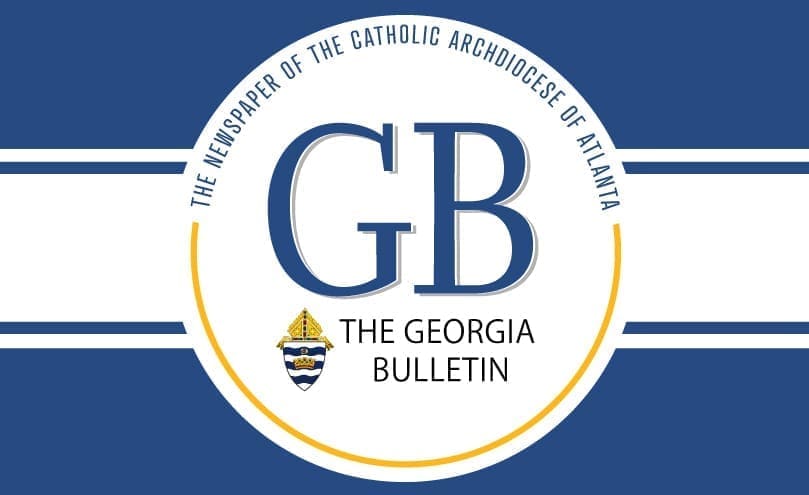 By ANDREW NELSON, Staff Writer
|

Published October 9, 2023

DECATUR—Susan B. Reynolds studies and teaches Catholic theology at the Candler School of Theology at Emory University. She recently published her first book "People Get Ready: Ritual, Solidarity, and Lived Ecclesiology in Catholic Roxbury," a deep dive into a working-class parish in Boston. 

She said a goal is to inspire Catholics to see their parishes as "schools of solidarity," while acknowledging the hard work required "to affirm the sacredness of difference in the church." The book was published by Fordham University Press. She attends St. Thomas More Church in Decatur, with husband Drew and three young daughters. 

Reynolds answered questions from The Georgia Bulletin about her new book: 

Can you tell us a bit about your background? What inspired you to write this book? 

The book started 12 years ago, when I was a young graduate student in theology at Boston College. I was living in the parish house of St. Mary of the Angels, a tiny, poor and working class, profoundly racially and culturally diverse, incredibly joyful Catholic community in the heart of Boston's Roxbury neighborhood. The church building is a basement with a roof—workers broke ground on the foundation in 1906, but there was never enough money raised to finish it.  

Many American parishes are culturally diverse, but typically cultural and ethnic communities operate in relative isolation from one another, worship at separate Masses and participate in different ministries. At St. Mary's, by contrast, I was stunned to encounter a decades-long tradition of friendship and collaboration across all kinds of difference. As I gradually learned, this tiny parish had also played an outsized role in Boston's civil rights, anti-violence and anti-parish closure movements. I became fascinated by the community—its commitment to its people, especially its youth, and to the surrounding neighborhood; its prophetic witness of faith and solidarity in the streets; the creative ways that parishioners kept their parish alive in the face of adversity.  

There is very little literature in American Catholic history on the experiences of inner-city Catholic parishes in the post-white flight era. I felt that the story of St. Mary of the Angels needed to be told, and that it needed to be told in a way that would force theologians to grapple with the concrete impact of structural racism on the church. 

The book's title is unique. Could you share its inspiration and what it signifies in the context of your book? 

The book's title refers to the famous Civil Rights-era freedom song, "People Get Ready," by Curtis Mayfield and The Impressions. Written in the African American spiritual tradition, the song uses the image of a "train to Jordan" as a metaphor for our collective journey of faith. There is a deeply rooted Black Catholic community at St. Mary's, and "People Get Ready" is a beloved Communion hymn at the English-language Mass there. I always found it incredibly moving. 

St. Mary's has always a community of people from all over—Irish and German and Italian laborers, African Americans who had moved north to Boston during the Great Migration, migrants from the Caribbean and Central and South America and West Africa, refugees from Laos, and Bostonians who felt spiritually homeless because of the betrayals of the sexual abuse crisis or because their former parishes had been closed. It was, as Pope Francis is fond of saying, "a poor church for the poor," ready to welcome aboard anyone who happened to come through the doors, drawing all of these very different people and communities into a collective journey of accompaniment. It's a powerful mandate for what a parish should be. 

Who is the intended audience for your book, and what do you believe will resonate most with them? 

I wrote "People Get Ready" both for scholars and ordinary Catholics invested in issues of parish ministry and Catholic practice and justice. It's a book with broad aims. I hope that readers come away with a sense that their parishes, too, are the bearers of stories that matter for the whole church. And I hope that they see reflected in its pages a deep affirmation of the call to creative, committed participation in the life of the local church

I understand you lived in a church rectory as part of your work. That's interesting field research. How'd that experience influence the book?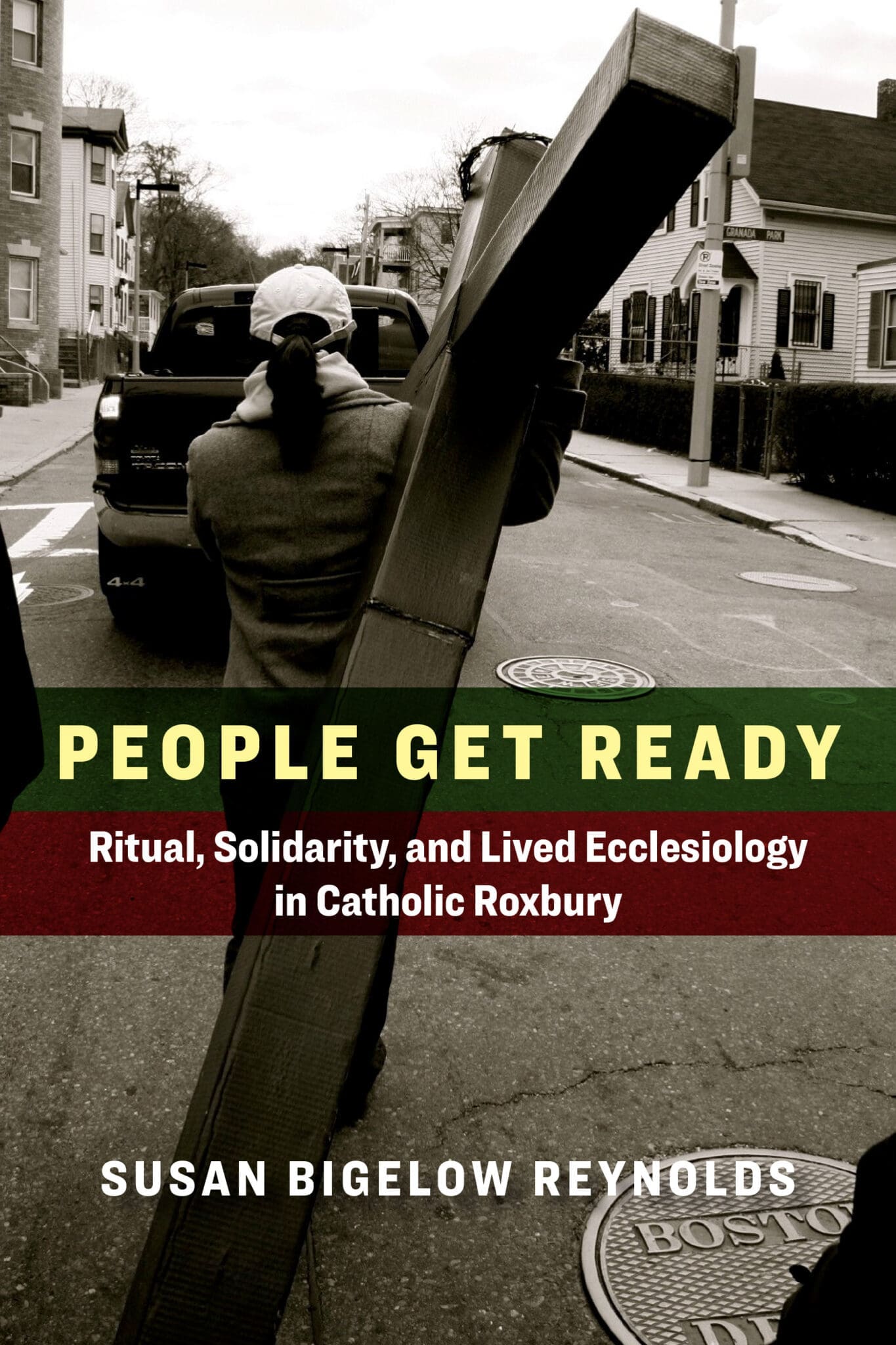 There is a significant clergy shortage in Boston, so like many parishes there, St. Mary of the Angels had been without a priest in residence for many years. As a result, the parish had a tradition of welcoming lay people into the parish house (their name for the rectory) to serve as ministers of presence throughout the week. When I moved in, I was a 24-year-old lay woman, engaged to be married, living in a space typically reserved for priests.  
The opportunity to experience the life of a parish from the inside out never ceased to feel like a profound privilege. It gave me eyes to see the small moments—the way that parish matriarchs gathered to drink coffee and watch "The Price is Right" in the tiny parish house kitchen after daily Mass; the way people lingered after parish council meetings; the many kinds of labor that went into pastoral planning. I had planned on focusing my research primarily on liturgy, but living in the parish house made me appreciate how many other rituals—both formal and informal, large and small—shape the life of a parish. 
Without giving too much away, can you share key takeaways readers can expect to find in your book? 
The book invites readers to think differently about unity and difference in the church. I suggest that we think of solidarity as an ecclesial virtue and parishes as schools of solidarity. We usually associate the term "solidarity" with social justice and Catholic social teaching and the church's mission to the world. And rightly so—solidarity is about deep, concrete, loving commitment to others, especially those most different from ourselves. But I argue that we should also see solidarity as a mandate for the church itself, and for parishes especially.  
When we talk about "unity in diversity," we sometimes forget that unity requires hard work. It feels nice to talk in a general way about diversity, but talking about real difference in the church feels risky and scary. Unity isn't about welcoming others as long as they agree to look and think and pray and live like I do. It's about being fearless enough to embrace and be embraced as we all truly are. We need to let God relieve us of our fear of difference.  
The book is based in a diverse neighborhood parish in Boston. How do you envision your book making a positive impact on the Catholic community in Atlanta? 
Like Boston, Atlanta is a place where it's impossible to understand social change without understanding the central role of faith communities that dare to witness to the Gospel in the public square. And like St. Mary of the Angels, Atlanta is one of the most culturally diverse dioceses in the nation. Nearly half of Atlanta Catholics are Hispanic, half who are immigrants. Atlanta's Black Catholic community is a powerful force. Our Asian Catholic communities are transforming parish life in the city and beyond. What the book seeks to do, fundamentally, is to affirm the sacredness of difference in the church. And I can think of few places where that's so clearly true as here in Atlanta.