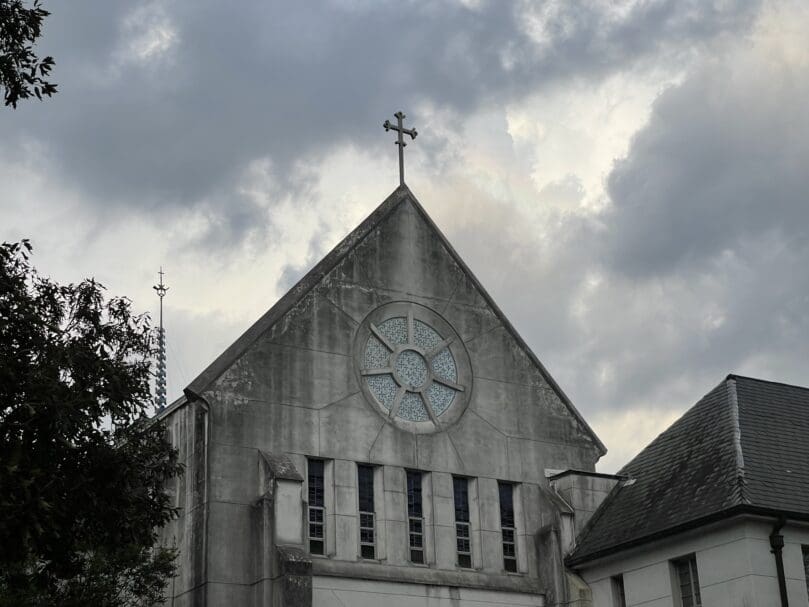 By ANNAGRACE DESSEZ
|

Published July 14, 2023

Georgia is full of vast, beautiful places. God's design is evident through nature, in ornate buildings and in the people you meet. While you may want to visit a classic tourist destination like Panama City Beach or Hilton Head Island, consider seeking God's presence in the amazing places here in Georgia.  

If you're looking for a peaceful spot, you need to visit the Monastery of the Holy Spirit in Conyers. Only 45 minutes southeast of Atlanta, you'll find a historic monastery full of beauty, serenity and delicious treats. The monastery's 28 monks live each day glorifying God in all they do, from the retreats they offer to the fresh bread they bake and certainly in their intercessory prayer. This holy site is a wonderful visit for families, friends and anyone who wants to get away from the busyness of life. 

As you enter, you'll see the famous gift shop, a garden center, the bakery and their museum. The museum is definitely worth walking through; it explores why the monks settled in the area, the rich history of the Abbey, and how it was built. You'll find a prayer chapel there, too. Once you finish the tour, a path will lead you to the Abbey's church which has a breathtaking, uniquely tranquil interior. The Lord's sunlight passes through stained glass onto enormous arches harking back to ancient architecture. Make sure to climb upstairs to truly take in the size of the sanctuary. If you plan accordingly, you can attend communal prayers or community Mass.  

After stopping in the Abbey, make sure to thoroughly explore the grounds. There's plenty of space to run, play frisbee, or have a relaxed picnic—start with grace before meals and don't forget to pack something for the ducks and geese. 

If you're interested in Georgia's Catholic past, you can't miss the Church of the Purification of the Blessed Virgin Mary, a big name for an even bigger piece of Catholic history. This was the first Catholic parish in Georgia, which moved from Locust Grove to Sharon in 1877. The building that stands today is the third iteration of their church, which had already been upgraded from a log cabin to a larger wood frame before the move. As time passed, Sharon's Catholic population decreased until the church was converted into the Purification Heritage Center in 2017.  

Start at the Welcome Center which has its own history, once a doctor's office, and later used in the Cold War to report suspicious aircraft activity. Next, step into the Church of the Purification itself; while it may be small, you can imagine how many Catholics came here to be with Christ over the years.  

Last but most certainly not least, don't leave without paying your respects with a spiritual work of mercy by praying at the Locust Grove Cemetery. Established in 1790, this was the Church of the Purification's first cemetery, the oldest Catholic one in the state. 

If you're Catholic or from Georgia, you've probably heard the name Flannery O'Connor, one of the most prolific Southern Catholic writers of all time whose oeuvre includes the famous short stories "A Good Man Is Hard To Find" and "Everything That Rises Must Converge," the novels "Wise Blood" and "The Violent Bear It Away" and other works that passionately spoke against society's evils like pride and racism and shared the need for God's grace.  

O'Connor moved to Andalusia Farm, Milledgeville, in 1952, living there until she died in 1964. In 2017, the site was gifted to O'Connor's alma mater, Georgia College & State University. GCSU has been working hard at Andalusia to curate a museum and restore the main home back to its 1950s appearance. 

Guests enter through the brand-new Interpretive Center and explore the museum while waiting for a timed tour. The museum showcases Flannery O'Connor's life on the property with her original writing material and other belongings. On your tour, you'll be able to see Flannery's home as it was when she lived in it. The tour guide will narrate the author's life, the home's history, and answer any questions you may have.  

In 2019, Andalusia was listed as a "Distinctive Destination" by the National Trust for Historic Preservation, and in 2022 was designated as a National Historic Landmark by the National Park Service.   

When you're planning your next summer getaway, don't miss out on these great locations in Georgia. Whether you're taking a day trip to a unique part of the state or you want to detour between destinations, visit these Catholic sites!  

Learning about God, Georgia, and these amazing people is the perfect way to kick off your summer with a boost to your spiritual life. 
---