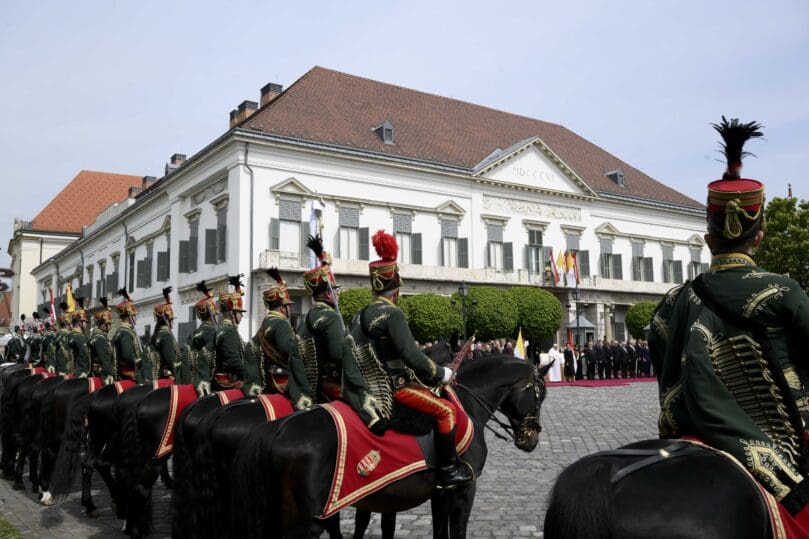 By NICHOLE GOLDEN, Editor
|

Published June 8, 2023

ATLANTA—The Georgia Bulletin announces three spiritual pilgrimages with reservations currently being accepted. Pilgrims may learn more about the journeys at upcoming information sessions in Carrollton, Peachtree Corners and Athens. The trips to Ireland, the Holy Land and Eastern Europe help support the work of the archdiocesan newspaper. 

Belinda Held, pilgrimage director, will give an overview and answer questions concerning the pilgrimages at each meeting. The upcoming information sessions are: 

The Holy Land Pilgrimage meeting is Thursday, July 6, at 5:30 p.m. The session for prospective travelers will be in the Carroll Center of Our Lady of Perpetual Help Church, 210 Old Center Point Road in Carrollton. The church's pastor, Father Gaurav Shroff, will be the spiritual leader of the pilgrimage—"Walk in the Footsteps of Jesus." The trip is scheduled for Feb. 1-11, 2024. RSVP for the session by calling 724-679-7450 or by email to belinda@APilgrimsJourney.com. Learn more about the journey at www.bit.ly/Shroff2024. The cost of the trip is $4,299 per person from Atlanta. Pilgrims will visit Jerusalem, Bethlehem, Nazareth, Cana, Capernaum and renew baptismal promises at the River Jordan. 

The informational meeting for the Ireland pilgrimage will be Friday, July 7 at 6 p.m. at Center Hall of the University of Georgia Catholic Center, 1344 South Lumpkin St. in Athens. The center's chaplain, Father Brian McNavish, will lead the trip set for Oct. 28-Nov. 6 with a total cost per person of $4,299. Father McNavish will celebrate Mass daily as pilgrims see sacred and secular sites in Northern and Southern Ireland including Dublin, Armagh, Belfast, Knock, Galway, the Cliffs of Moher, Killarney, Blarney and other places on the Emerald Isle. To RSVP for the session, call Lynn at 706-338-3434 or email to dre@ccatuga.org. Find booking information at www.bit.ly/PilgrimageIreland2023. 

Learn about the pilgrimage to Eastern Europe during a session on Saturday, July 8, in St. Joseph's Hall of Mary Our Queen Church, 6260 The Corners Pkwy, Peachtree Corners, from 10:30 am until 12:30 p.m. Pastor, Father Charles Byrd, will be leading this pilgrimage to Vienna, Budapest and Krakow from April 5-15, 2024. The cost of the 11-day trip is $4,449 per person. The trip honors St. Stephen, St. Faustina and St. John Paul II. It will also include sobering stops such as Auschwitz. For complete details or booking information, visit www.bit.ly/Byrd2024. Email groups@perillotours.com for a mailed brochure. 

For virtual meeting options for any of these sessions, email Belinda Held at belinda@APilgrimsJourney.com.  

Held has been a travel organizer for Georgia Bulletin pilgrimages for more than a decade. She combines her love of the Catholic faith and travel to bring joy to others. Learn more about Held and her work in the July 6 issue of The Georgia Bulletin.