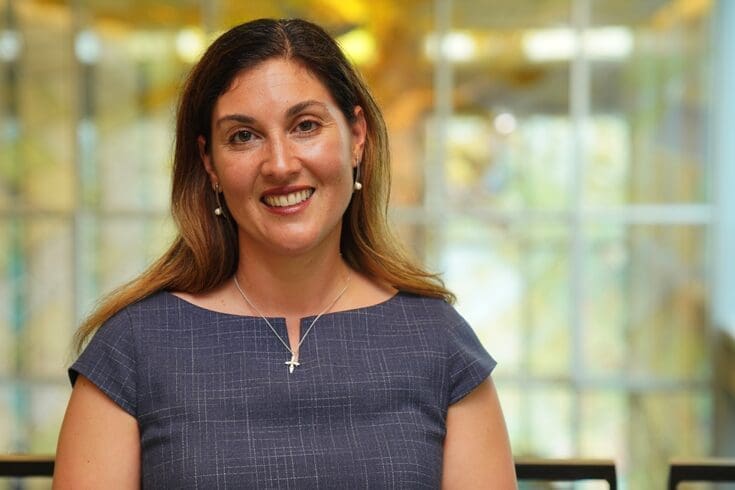 By ANDREW NELSON, Staff Writer
|

Published May 15, 2023

ATLANTA—Three schools in the Atlanta Archdiocese have hired experienced educators to fill leadership roles for the upcoming school year. 

Pinecrest Academy has appointed Dr. Blanca Plazas Snyder as PreK3-8th principal. In July she takes over from Lenny Forti, who has been principal for the past four years.  

Dr. Snyder brings more than 10 years of experience in education, most recently serving as the head of middle school at St. Gabriel's Catholic School, an independent school in Austin, Texas.  

"As an educator at heart and by trade, I am enthusiastic about helping to cultivate lifelong learners who will become the change-makers within their communities," said Snyder in a statement. Synder said she's honored to "join a Christ-centered school community that is focused on forming Christian leaders who will transform the world."  

A Chicago native, Snyder attended Catholic schools through college where she earned a bachelor's degree from DePaul University. She later earned a doctorate in administration and supervision from the University of Houston.  

Pinecrest Academy, in Cumming, is an independent Catholic school recognized by the Archdiocese of Atlanta. It welcomed its first students in 1993 with its first graduating high school class in 2007. It has 486 enrolled students, with Snyder to serve as principal for 326 students. It conducted a national search for the position, aided by Southern Teachers Agency, a search firm for private and independent schools. 

Aaron Parr has been appointed as the new president of St. Pius X High School by archdiocesan education leaders and Archbishop Gregory J. Hartmayer, OFM Conv. 

Parr, who had been serving as interim president for the past year, graduated from the school in 2006 and returned in 2011 to coach boys' varsity basketball and teach history. He has also worked as the director of admissions and developed a leadership class. 

As part of his duties, Parr has overseen the implementation of the $12 million campus-wide upgrades through the "Ring the Bells" fundraising campaign. The campaign will pay for the first new buildings at the school in nearly two decades. 

He said he was grateful for the appointment.  

"St. Pius is a school with a rich history and tradition, and I look forward to working with students, faculty, parents, alumni, and our many stakeholders for years to come," Parr said in a statement "Together, we will continue the mission of preparing students for college and heaven. My family and I are grateful to begin this new journey at a place we know and love." 

Parr's wife, Katie, graduated from St. Pius X in 2007. They have two young children. 

For the educator, spending time with the students is the fun of teaching, even as he takes on administrative roles.  

"Being around them just sort of opens you up to all these things you don't get in your office. Just getting the chance to interact with them is why we should be in education," he said in an interview last year.     

St. Pius X High School was founded in 1958 as the first high school in the Archdiocese of Atlanta. Some 1,100 students attend the school. The archdiocese worked with Partners in Mission School Leadership Search Solutions, LLC, and Michael Furey, as part of its search for candidates.   

In Athens, Monsignor Donovan High School trustees chose Dr. Ashli Walker as the new head of school.  

For four years, Dr. Walker has served in various school roles, including administrative assistant, teacher, girls' basketball coach and associate head of school. 

School trustees said in a statement Walker's vision "fully aligns with the school's mission to develop leaders of competence, conscience, compassion, confidence and courage who will radiate Christ in their lives."  

"With her leadership, Donovan will continue moving forward towards achieving our goals and vision for the future."  

Walker brings 17 years of experience to the position, including nine years as a public-school educator and four years as a teacher educator at the University of Georgia. 

Said Walker, "I am grateful for the support of the Board of Trustees and look forward to continuing the exciting plans our leadership team and staff have for the future of Donovan."  

Walker earned her doctorate in educational theory and practice from the University of Georgia. 

Monsignor Donovan High School is an independent school recognized by the Archdiocese of Atlanta with about 100 students. The school recently celebrated its 20th year since it opened its doors.