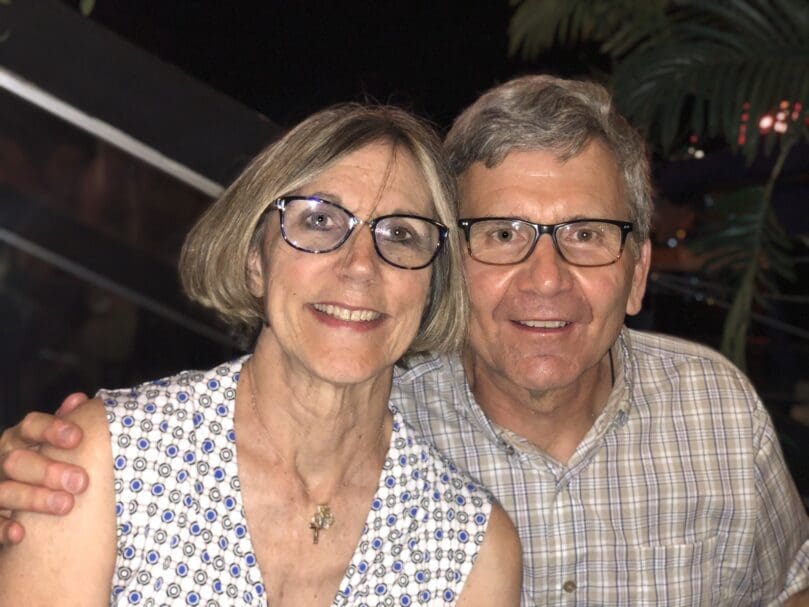 By Georgia BullETIN STAFF
|

Published February 20, 2023

ATLANTA—Deacon Keith Kolodziej, from St. Peter Chanel Church in Roswell, will be the guest speaker at the next Magnificat gathering for women on Saturday, March 18. Deacon Kolodziej is the liaison to the archdiocese for the Atlanta Catholic Charismatic Renewal. 

A dynamic teacher and evangelist, Deacon Kolodziej is in demand as a speaker and retreat director. His passions include his family, Jesus, music, sports and travel. 

All women are invited to attend the Magnificat meal, which will be held at Holy Cross Church in Atlanta from 9:30 a.m. to 12:30 p.m. The Atlanta chapter of Magnificat hosts the gathering, which includes breakfast, a time of praise and worship with music, and the speaker's testimony. 

The international women's ministry is inspired by the joyful meeting of Mary and her cousin Elizabeth, related in the Gospel of St. Luke. 

Deacon Kolodziej was born in Detroit, Michigan, to a middle-class family of Polish heritage, attended Catholic high school, and received a bachelor's degree. from Michigan State University in East Lansing, Michigan. Corporate life in the food industry relocated him and his wife Lynn to Ohio, Florida and North Carolina, where they settled with their four children for 13 years. It was in the Diocese of Charlotte, North Carolina, that he was ordained to the permanent diaconate in 1995.  

In 2000 Deacon Kolodziej made a final career move to Atlanta. He received a Master of Theological Studies from the Atlanta extension site of Spring Hill College at Holy Spirit Church, and served for three years as director of liturgy for St. Ann Church in Marietta before joining the staff of St. Peter Chanel in Roswell. 

In August 2022, he said, "It's a time of urgency. The harvest is full. The world is in need so much of release, of healing, of deliverance, of faith, hope and joy, and [the Lord] needs laborers, people like you and I to go out and spread the good word and bring what the world needs so desperately."  

The deacon has lived out this calling for many years within the church, as well as through service to the poor and marginalized in the Kairos prison ministry, Jamaican mission work and street ministry to the homeless in Atlanta. 

The Magnificat ministry began in the Archdiocese of New Orleans and has spread throughout the world. Chapters are under the guidance of the local bishop. The Atlanta Joyful Visitation chapter has been active since 1992. The ministry's purpose is to help women open more to the Holy Spirit through a deeper commitment of their lives to Jesus as Lord and to impart the Holy Spirit to one another by their love, service and sharing the good news of salvation. 

To register online, visit https://tinyurl.com/0323MagnificatMeal. Those who have provided contact information to the ministry will receive an email invitation. To be added to that list, please send a request to joyfulvisitation@gmail.com. 

To register by mail, send your name, address, parish if applicable, contact information, and a check made payable to Magnificat Joyful Visitation to Debbie DuPont, 315 Rose Court, SW, Lilburn, GA 30047. Online registration closes on Wednesday, March 8. Mailed reservations must be postmarked by March 6. 

The doors open early. Guests are encouraged to arrive at the Holy Cross Social Hall by 9 a.m. The church is located at 3773 Chamblee Tucker Road, Atlanta, less than a mile from the Chamblee Tucker Road exit on Interstate 285. 

Priests and religious are invited to attend free of charge, but reservations are still requested to plan for the meal. Since the morning is designed to speak to the hearts of women free of distractions, it is respectfully requested that young children not attend. 

For information, contact Debbie DuPont at 770-696-6216.