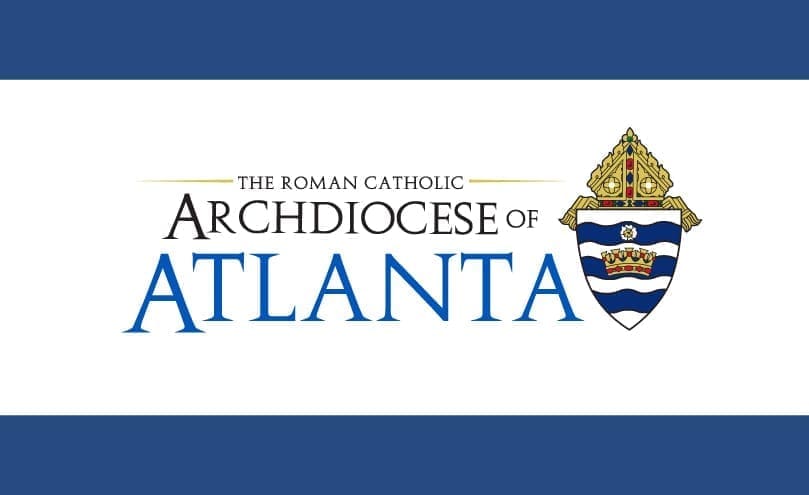 By ANDREW NELSON, Staff Writer
|

Published December 8, 2022

SMYRNA—Deacon Rick Medina helped get the GRACE Scholarship program off the ground and then went on to grow Catholic World Mission. Now, he's the new director for the Archdiocese of Atlanta Office of Mission Advancement.  

Deacon Medina shared why he signed up for 3 a.m. eucharistic adoration, his favorite hobbies and his plans for the office with The Georgia Bulletin: 

What inspired you to pursue your vocation as a deacon?  

I had a busy and fulfilled life, with family and professionally. I had everything I thought I wanted. My mind told me I should be ecstatic with all these successes and good fortune, but something deep inside me felt I was missing something.  

I signed up as a eucharistic guardian at St. Andrew Church for the 3 a.m. slot. I don't know what made me sign up at this early hour. For one thing, I am not a morning person, but there was a tug at my heart.  

I realized that despite having everything that I wanted, I did not have God as number one in my life. I confused being active with parish ministry, volunteering at my children's school and the community, and attending church regularly on Sundays as being connected to God. Through my readings, I humbly understood that I needed to be formed by God's hand and not my own. I discovered that I am most fulfilled and happiest when God fills that number one spot in my life and when I get to use my talents to serve others through the work of the church.  

When were you ordained and where have you served as a deacon?  

I was ordained in 2013 by Cardinal Wilton Gregory. I have been serving for nine years at All Saints Church in Dunwoody. 

Of your hobbies, what's your favorite?  

Reading is a way for me to relax, be inspired by others, and always keep learning. I travel with printed books and my Kindle wherever I go. 

What will be your duties at the Archdiocese of Atlanta? 

As Director of the Office of Mission Advancement, I am responsible for communicating and executing the vision and mission of the archdiocese to constituencies such as the parishes, schools, supporters. I am eager to direct the development and stewardship activities, including the Archbishop's Annual Appeal, advise parishes and schools on their fundraising plans and increase commitments to GRACE Scholars.  

In addition, I will coordinate the fundraising and development efforts between the archdiocese's partnership with the Catholic Foundation of North Georgia, Catholic Charities Atlanta, and related entities serving those in need throughout the archdiocese. I am inspired by the future of stronger collaboration among our parishes, Catholic schools, ministries, young Catholics and all of the faithful in Atlanta and beyond.  

What is in your background that will help you serve the archdiocese in this role?  

I have more than 30 years of senior management experience, have successfully built two companies, was head of risk management systems group for a Fortune 500 company, was director of GRACE Scholars for the Archdiocese of Atlanta in 2010, and was the executive director of Catholic World Mission.   

I have a proven track record of implementing business process transformation and growth by utilizing my expertise in finance, systems and technology, marketing and analytical modeling.  

For the past 11 years, I had the privilege of running Catholic World Mission, where I expanded the work from one country to over 35 countries. As executive director, I have raised and distributed millions of dollars to alleviate spiritual, material and educational poverty in the most vulnerable places around the world.  

What would you like pastors and Catholics in the pews to know about how you hope to serve them?  

I love working with people. The best way to accomplish any goal is through dialogue, active listening and collaboration. I look forward to visiting our parishes, Catholic schools and work with many ministries doing the good work of our diocese. Finally, I want our pastors and parishioners to know about the many services offered by our dedicated chancery staff and how to access them. 

What's something about yourself that would surprise people? 

I cry easily watching movies. I pretend there is something wrong with my eyes like dust getting into them, but my family knows I am easily moved by heart-warming scenes. 
---
For more information on the work of the Office of Mission Advancement, email Deacon Medina at rmedina@archatl.com.