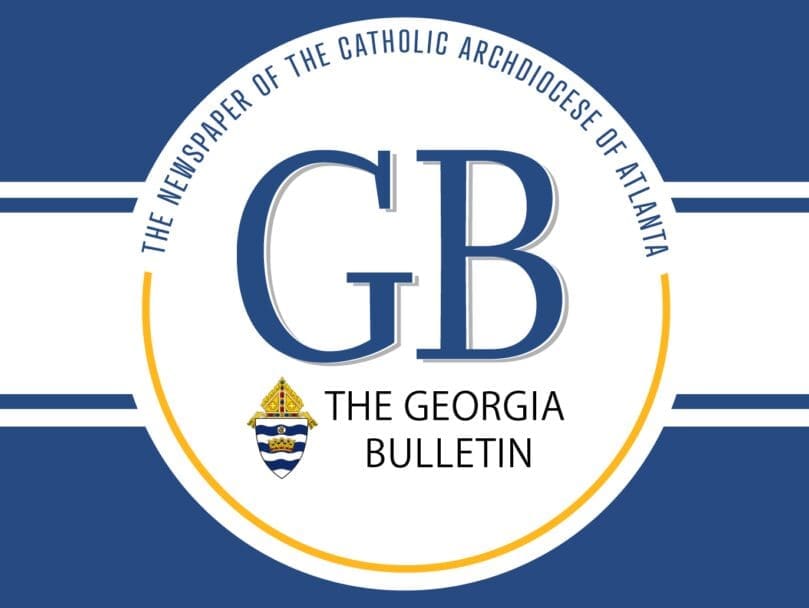 By CATHOLIC NEWS SERVICE
|

Published November 28, 2022

ATLANTA (CNS)–The Supreme Court of Georgia Nov. 23 reinstated a law that bans abortions once a fetal heartbeat is detected, which is about six weeks into a pregnancy.

The law makes exceptions to save the life of the mother and in cases of rape or incest, if a police report is filed. It also made exceptions to allow abortions when a fetus has serious medical issues.

The high court issued a one-page order putting a lower court ruling overturning the ban on hold while it considers an appeal.

On Nov. 15, Fulton County Superior Court Judge Robert McBurney overturned the ban.

He ruled it was unconstitutional and violated Supreme Court precedent when signed into law in 2019. His ruling, based on a lawsuit filed by the American Civil Liberties Union of Georgia, was effective immediately.

The State Attorney General's office filed an appeal with the state Supreme Court.

When McBurney handed down his ruling striking down Georgia's ban on abortion, Atlanta Archbishop Gregory J. Hartmayer stated: "As I have said before, no matter what law is on the books, we must be dedicated to upholding the dignity of life for all people. That includes mothers, fathers and their children."

"If you are scared and facing a pregnancy alone, there are people who want to help you — people who will accompany you and your family up to birth and beyond through programs like Walking with Moms in Need," he added.

Archbishop Hartmayer challenged the faithful "to do something for a family right here in Georgia in need of love and support" during Advent and preparations for Christmas.

"Someone needs your prayer, your time or your donations," he said. "In this way, you can join our advocates as they continue their work with lawmakers and other community leaders to build and support a culture of life."

Georgia's "heartbeat" law — officially the Living Infants Fairness and Equality Act, or LIFE Act — was signed into law by Georgia Republican Gov. Brian Kemp in May 2019.

It was initially to take effect Jan. 1, 2020, but Judge Steve C. Jones of the U.S. District Court for the Northern District of Georgia temporarily blocked it in October 2019 while a lawsuit against it was argued. He later made it a permanent pause, saying the law violated abortion protections established by Roe v. Wade.

Then came the U.S. Supreme Court's ruling overturning Roe in its Dobbs decision June 24 and the request of Attorney General Chris Carr of Georgia to lift the injunction on the state law.

On July 20, the 11th U.S. Circuit Court of Appeals reversed the U.S. District Court's decision that blocked the law. The appeals court ruling followed the Supreme Court's Dobbs ruling.

The same month the ACLU filed its lawsuit asking Judge McBurney to throw out the law.
---
Nichole Golden, editor of The Georgia Bulletin, contributed.