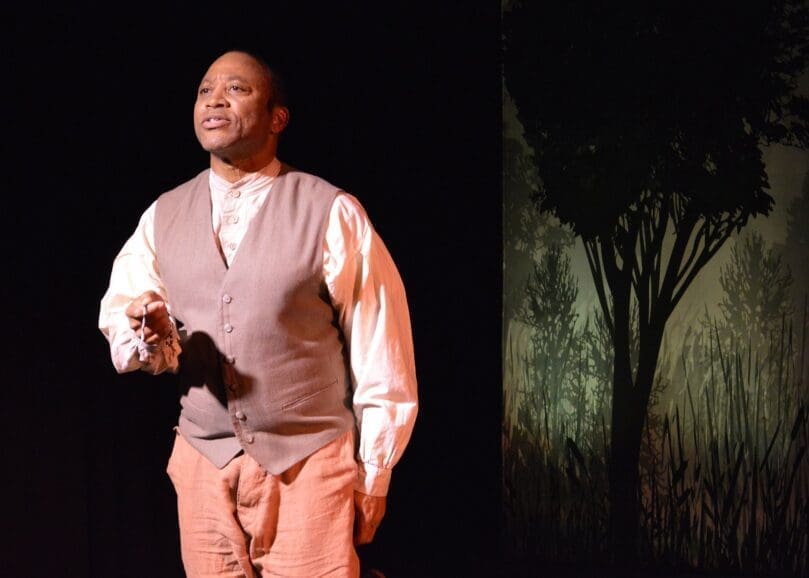 By SAMANTHA SMITH, Staff Writer
|

Published October 13, 2022

ATLANTA—A one-man production on America's first Black priest will come to the Archdiocese of Atlanta this November.  

Performed by Jim Coleman, "Tolton: From Slave to Priest" tells the story of Father Augustus Tolton, recognized as the first priest of full African descent in America. 

Father Tolton was born April 1, 1854, in Missouri as a slave. He was raised in the Catholic faith, the same religion as his owners. After his family escaped slavery in 1862, he was given special permission to attend St. Peter School, an all-white parish school in Quincy, Illinois. Because no American seminary would accept him due to his race, he traveled to Rome for his studies and was ordained a priest in 1886 at age 31. 

After ordination, Father Tolton returned to the United States, where he served primarily in Quincy and Chicago, Illinois. In his ministry, he modeled how Christians should navigate racial tension and hatred. He died in 1897 at age 43.  

In June 2019, Pope Francis advanced his cause of canonization, declaring him venerable.

Tour dates in the Atlanta Archdiocese are as follows: 

Tue, Nov. 1; 7 p.m. at Lyke House: The Catholic Center at Atlanta University Center, 809 Beckwith Street SW, Atlanta. 

Thu, Nov. 3; 7 p.m. at Our Lady of the Assumption School, 1320 Hearst Drive Northeast, Atlanta. 

Sat, Nov. 5, at 7 p.m. and Sun, Nov. 6, at 2 p.m. at St. Mary's Academy, 861 Highway 279, Fayetteville.  

For tickets, email toltonambassadorsatlanta@gmail.com or visit toltonatlantaambassadors.eventbrite.com. Tickets are $10 each. The play is suitable for those 10 and older and is 75 minutes in length.