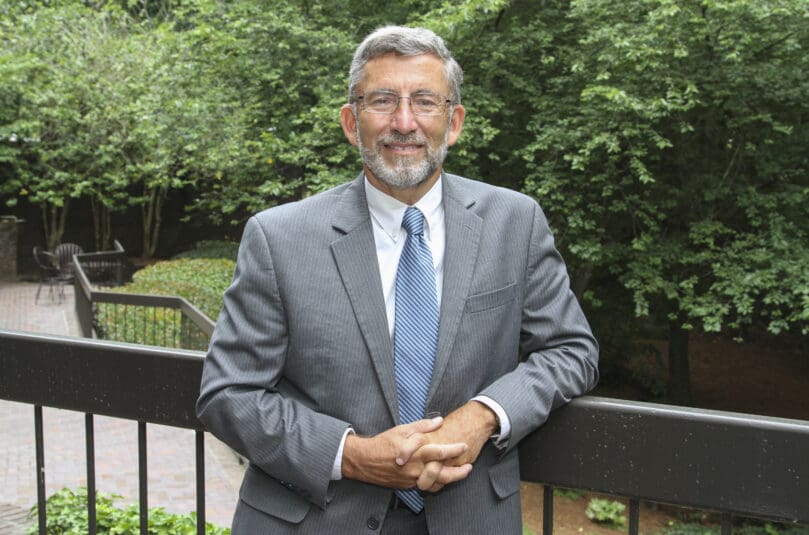 By GEORGIA BULLETIN STAFF
|

Published October 14, 2022

ATLANTA—Hal Plummer, superintendent of Catholic schools, announced his decision to retire from service to the Archdiocese of Atlanta on Oct. 14. His resignation was effective Friday, Oct. 21.

The archdiocese announced Oct. 19 that former superintendent Dr. Diane Starkovich will return to fill the role through June 2023, while a search for a permanent superintendent is undertaken.

Plummer, who has served in the role as superintendent since June 2020, shared the news with bishops and school administrators and staff.

"I realize this may prove to be a bit of a shock to many with whom I've had the privilege of serving in my capacity as superintendent. However, I've been sharing with friends and colleagues for the past year or so that I'm in my 60s now, and retirement is looking pretty good," he said in a statement. "I've hit many of my career goals here and established some important initiatives, so it seems that it's the right time. All the same, it's bittersweet, and I ask for your prayers."

Plummer arrived in Atlanta from the Diocese of Phoenix, Arizona, where he was superintendent of its 35 elementary and high schools. He has more than 40 years of service in education.

"Hal has been a great asset to the archdiocese," said Archbishop Gregory J. Hartmayer, OFM Conv. "During his tenure here, Hal successfully guided our schools through the COVID pandemic, restructured the Office of Catholic Schools to increase mission scope and vitality and merged two schools to create our first-ever preschool-12 Catholic academy, St. Mary's Academy, a school that is already exceeding enrollment expectations. We thank Hal for all his hard work and service. He will be missed."

In Atlanta, there are 17 archdiocesan schools and six independent Catholic schools, with a total enrollment of some 10,555 students.