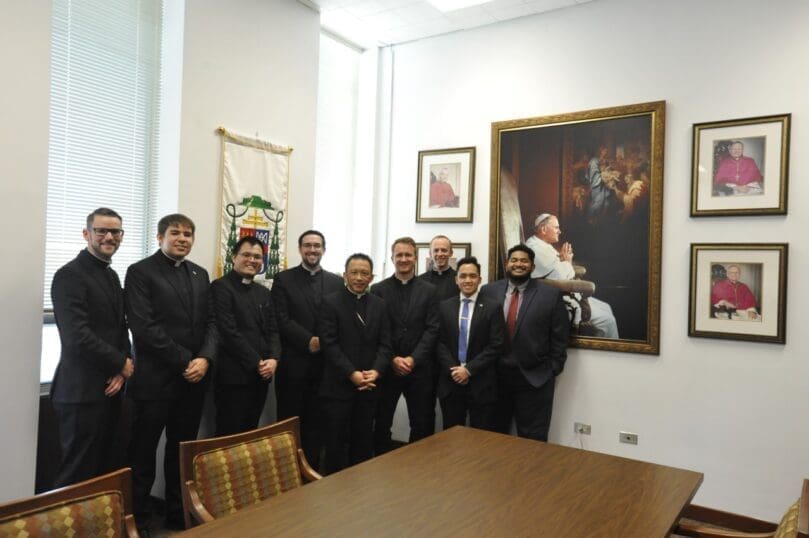 By GEORGIA BULLETIN STAFF
|

Published October 28, 2022

NEW ORLEANS–Eight seminarians from the Archdiocese of Atlanta had the opportunity to meet the newly appointed auxiliary bishop for North and Central Georgia, Bishop-designate John Nhan Tran on Oct. 26. The group of eight study at Notre Dame Seminary in New Orleans.

Atlanta seminarian David DesPres said what impressed him most about the bishop-designate was his "humility and the way in which he spoke about ministry."

Read about the meeting online at the Clarion Herald, newspaper for the Archdiocese of New Orleans.