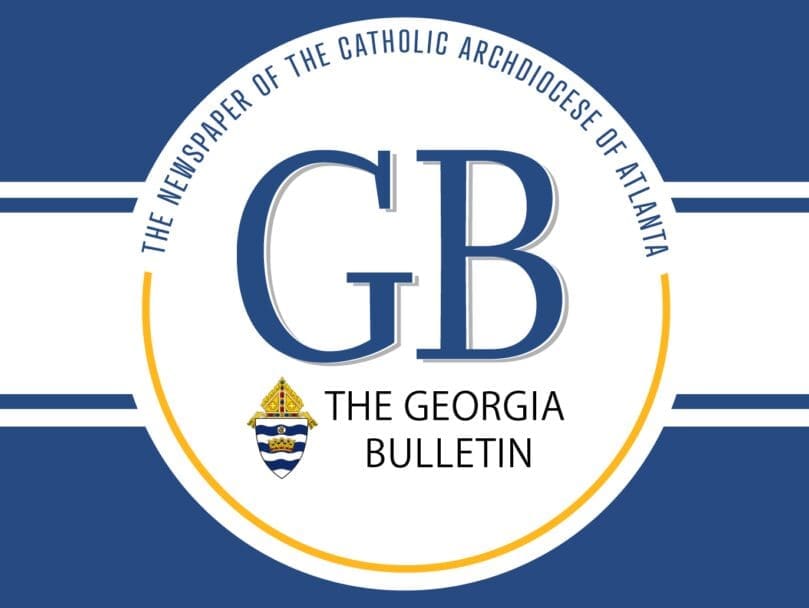 Published April 29, 2022
ATLANTA—Sister Briege McKenna, OSC, who has ministered hope and healing over many decades to people worldwide, will be the guest speaker at the next Magnificat gathering for women to be held on Saturday, May 21, in Duluth. 
Sister Briege encountered the healing power of God more than 40 years ago. Since then she has ministered to countless people all over the world. 
All women are invited to attend the Magnificat, which will be held at a special meal location, St. Monica Church, 1700 Buford Highway, Duluth, from 9:30 a.m. to 12:30 p.m. The Atlanta chapter of Magnificat hosts the gathering, which includes breakfast, a time of praise and worship with music and the speaker's testimony. 
The international Catholic women's ministry is inspired by the joyful meeting of Mary and her cousin Elizabeth, related in the Gospel of St. Luke. 
Sister Briege was born in Ireland and entered the Sisters of St. Clare at age 15. Following her final vows, and after suffering for more than three years with crippling rheumatoid arthritis, she was transferred to her community in Tampa, Florida, hoping that the sunshine would relieve her suffering.   
At the age of 24, Sister Briege began attending charismatic prayer meetings and seeking to experience Jesus personally. It was during the celebration of the Eucharist that she "met the risen Jesus, the Jesus of mercy" and was miraculously and instantaneously healed.  
Some time later she received, in prayer, the gift of healing for which she has become so widely known. In 1974, again during prayer, she was given a deep spiritual insight into the mystery of the call to priesthood. Since then, bishops and priests in many parts of the world have invited her to speak and minister at their retreats and conferences.  
Sister Briege ministered to priests in collaboration with Father Kevin Scallon, CM, for over 42 years until his death in 2018. She now continues this ministry, working with Father Pablo Escriva de Romani. Her books "Miracles Do Happen" and "The Power of the Sacraments" have been translated into many languages throughout the world.  
The Magnificat ministry began in the Archdiocese of New Orleans and has spread throughout the world. Chapters are under the guidance of local bishops. The Atlanta Joyful Visitation chapter has been active since 1992. The purpose is to help women open more to the Holy Spirit through a deeper commitment of their lives to Jesus as Lord and to impart the Holy Spirit to one another by their love, service and sharing the good news of salvation. 
Advance reservations for the gathering are required and can be made online or through the mail. The cost is $25 per person. No tickets are sent. Check-in is at the door for those with reservations only. 
To register online, visit https://tinyurl.com/May2022Breakfast. Those who have provided contact information to the ministry will receive an invitation by email. To be added to that list, please send a request to joyfulvisitation@gmail.com. 
To register by mail, send your name, address, parish if applicable, contact information, and a check made payable to Magnificat Joyful Visitation to Debbie DuPont, 315 Rose Court, SW, Lilburn, GA 30047. Registration will close at capacity or at the latest on Tuesday, May 10. To ensure your reservation, please register online or by mail without delay. 
Guests are encouraged to arrive by 9 a.m. Priests and religious are invited to attend free of charge, but reservations are still requested to plan for the meal. Since the morning is designed to speak to the hearts of women free of distractions, it is respectfully requested that young children not attend. 
For more information, contact Debbie DuPont at 770-696-6216.