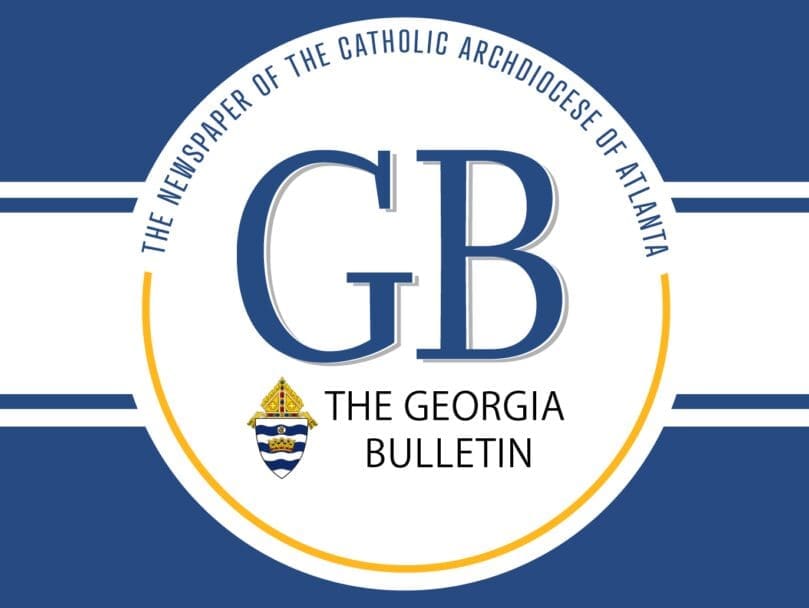 By SAMANTHA SMITH, Staff Writer
|

Published April 27, 2022

ATLANTA—The Georgia General Assembly concluded its legislative session on April 4.  

The Georgia Catholic Conference (GCC) advocated for bills in line with Catholic teaching during the recent session. GCC promotes public policy positions to the state government on behalf of the Archdiocese of Atlanta and the Diocese of Savannah. 

At the beginning of the legislative session, the conference focused primarily on three bills— repealing the death penalty (HB 485), the Women's Health and Safety Act (SB 351) to severely restrict access to abortion-inducing pills and legislation expanding coverage for mental health care (HB 1013). 

The Georgia Catholic Conference along with Georgia Catholics Against the Death Penalty supported HB 485. But after several hearings, it did not pass.  

"The death penalty bill will probably come back next year, particularly with regard to disabilities," said Frank Mulcahy, executive director of the Georgia Catholic Conference. "There's a lot of education that needs to be done. We'll be doing that over the interim." 

After challenges getting SB 351 passed, the bill was changed to SB 456, which would require a pregnant woman to meet in person with a supervising physician for prenatal tests, including an ultrasound, before receiving a prescription for a pill to induce abortion, said Mulcahy.  

"Georgia Catholic Conference supported the bill both to protect the pregnant woman and to give basis for reducing abortions," said Mulcahy.  

The bill passed in the senate, but did not receive a vote in the House of Representatives. However, Mulcahy predicts that abortion will be a huge topic in the next legislative session. 

In June or July, the U.S. Supreme Court is expected to rule on the case of Dobbs v. Jackson Women's Health Organization, about a Mississippi law that challenges Roe v. Wade, said Mulcahy. 

"There will probably be more latitude for the states to regulate abortion or restrict abortion," after the court ruling, he said.  
New laws
HB 1013, known as the Mental Health Parity Act, puts mental health coverage on the same level as other medical services, explained Mulcahy. The bill passed and Governor Brian Kemp signed the bill on April 4. 
"It will expand insurance coverage for those with mental health issues, provide greater coordination, enhance workforce development and take various steps to make it easier to get help for someone with mental health challenges," said Mulcahy. "This bill fills a much needed void in providing care in Georgia." 
School Choice, also known as HB 517, passed during the legislative session. It makes changes to the statute governing student scholarship organizations such as GRACE Scholars.  
The statewide cap on donations will increase from $100 million to $120 million in 2023 and subsequent years with no sunset provision, Mulcahy explained. The new maximum donation is $2,500 for individuals and $5,000 for married couples.  
"The new law specifies treatment of interest earned by student scholarship organizations, adds audit requirements, adds items to be included in the annual report and allows insurance companies to obtain credit against their premium tax," said Mulcahy. 
Betsy's Law, known as SB 116, authorizes registration of homes for pregnant women or new mothers ages 18 and older (when they can no longer receive welfare benefits). The bill passed in the senate.  
"Up to six women could occupy the home at one time and the neither the state nor local regulators could impose more than limited requirements," said Mulcahy.  
Upcoming elections
Georgians will exercise their rights to vote in upcoming elections. 
The general primary election will be Tuesday, May 24. Early voting in the state begins May 2. If you are an absentee voter, you must submit your ballot by May 13. 
A runoff for the general primary election is scheduled for Tuesday, June 21. 
The general election will be Tuesday, Nov. 8. The voter registration deadline for the general election is Oct. 11.  
Early voting begins Oct. 17. Absentee ballots must be submitted by Oct. 28.  
The general election runoff will be Tuesday, Dec. 6.  
In preparation for the upcoming elections, Mulcahy encouraged voters to contact their representatives and ask for their positions on bills reflecting Catholic teaching, particularly abortion, and to vote how they see fit.  
"Whatever we can do next year depends on who is elected," he said.  
To check your registration status and other voting information, visit sos.ga.gov.