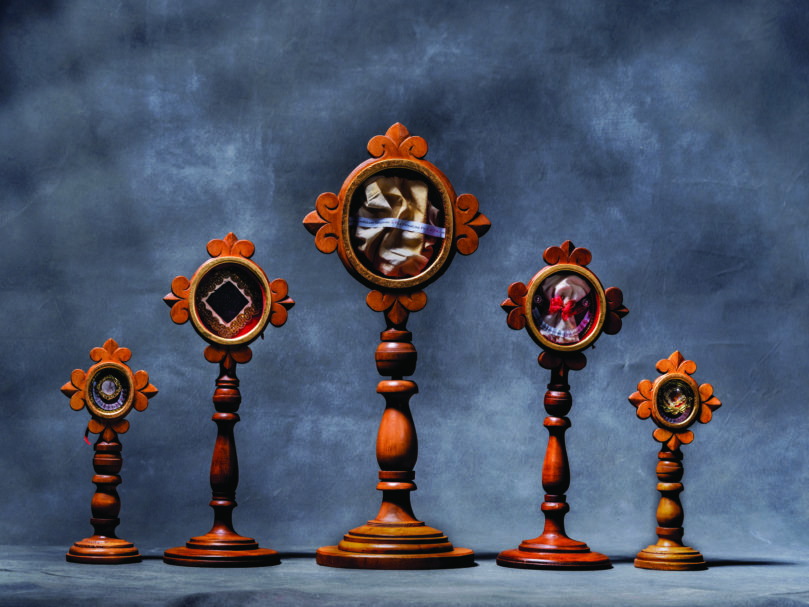 By GEORGIA BULLETIN STAFF
|

Published October 14, 2021

ATLANTA—Throughout the day on Sept. 30, 1,200 people came to venerate the relics of St. Pio of Pietrelcina ("Padre Pio") at Holy Spirit Church. Some 500 attended an evening votive Mass celebrated by Archbishop Gregory J. Hartmayer, OFM Conv. The Saint Pio Foundation sponsored the relics visit at the Atlanta church.

St. Pio was born on May 25, 1887, in Pietrelcina, Italy, and baptized Francesco Forgione. He first expressed his desire to be a priest at age 10.

The future saint entered the Capuchin order at 15, taking the name Pio. He was ordained a priest in 1910 at the age of 23. During his life, Padre Pio was known as a mystic with miraculous powers of healing and knowledge, who bore the stigmata.

Stigmata is the term the church uses to speak of the wounds that spontaneously appear on an individual that correspond to the crucifixion wounds of Jesus Christ. They can appear on the forehead, hands, wrists and feet.

His stigmata emerged during World War I, after Pope Benedict XV asked Christians to pray for an end to the conflict. Padre Pio had a vision in which Christ pierced his side. A few weeks later, on Sept. 20, 1918, Jesus again appeared to him, and he received the full stigmata. These wounds remained with him until his death on Sept. 23, 1968.

Biographers reported that St. Padre Pio was uneasy about such phenomena, declaring, "I only want to be a friar who prays."

Pope John Paul II canonized him in 2002.

In the church, relics are physical objects associated with a saint or candidate for sainthood, either part of the person's body or something with which he or she was in contact. Relics are not worshiped, but treated with respect. Touching or praying in the presence of such an object helps a faithful individual focus on the saint's life and virtues, so that through the saint's intercession, the individual will be drawn closer to God.

The relics displayed were cotton gauze with the saint's bloodstains, a lock of hair, the crusts of his wounds and a mantle and handkerchief soaked with his sweat hours before death.