By SAMANTHA SMITH, Staff Writer
|

Published April 15, 2021

ATLANTA—Hall County residents and parishioners directly impacted by the coronavirus pandemic will soon receive financial relief from St. John Paul II Mission, which serves a mostly Hispanic population.

"Since the pandemic began, people in our community lost their job during the quarantine," said Adriana Sargent, business manager of the Gainesville mission. "Some people contracted the virus, keeping them from working, therefore not receiving a paycheck."

The mission is one of 32 recipients of Catholic Emergency Response Fund grants, distributed by the Catholic Foundation of North Georgia. The $242,000 was shared among organizations to help communities needing emergency assistance resulting from the pandemic.

Sargent said funds from the grant will help provide assistance with rent and food. 

"We hope people in our community know that receiving this grant … shows us once again that we are not forgotten," she said.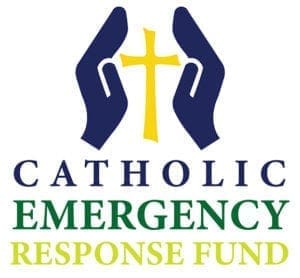 Grants were determined by a special committee, which included members of the pastors advisory council and a grants committee led by Father Henry Atem, pastor of St. Lawrence Church, Lawrenceville. Priority was for organizations that work to combat food insecurity and provide financial assistance for housing, utilities and rent. 
"Through this fund, we can come together as a Catholic community to help those who are suffering during this pandemic and economic crisis," said Nancy Coveny, president of the Catholic Foundation of North Georgia. "As a Catholic community, we can make an impact and shine Christ's light to the corners of our archdiocese."
Providing hope, help and health
Chattanooga Area Foodbank received $4,000 to provide 16,000 meals to their northwest Georgia agencies. The Georgia Mountain Food Bank, another recipient, will use funds to give 15,000 meals to help more than 12,000 people seeking food support. 
The Centers for Disease Control and Prevention released a declaration that families should not be evicted from their homes due to lack of payment amid the pandemic to help slow spread of the virus. The moratorium is in place until June 30. Unemployment resulting from the pandemic has led to people being behind in rent and utility bills. 
A recipient of the Catholic Emergency Response Fund grant, Buckhead Christian Ministry will provide rent and utility assistance to people.
"Atlanta is a city of great economic disparities," said Keeva Kase, president and CEO of the Atlanta ministry. "We already have a housing and eviction issue on our hands before the pandemic; now it's exacerbated."
Since 1987, the ecumenical organization founded by neighboring Christian churches, has provided emergency assistance to Atlanta residents experiencing financial crises. Additional support includes a food pantry, clothing ministry, transitional housing for homeless families and finance education to help people create savings and a budget. 
"During the pandemic, our work has become absolutely essential," said Kase, who is thankful for the support of religious communities during the pandemic. He hopes that people will continue to support organizations that meet similar needs. 
"We're going to need folks to keep us operating well beyond the pandemic so that we can be better prepared next time," he said.
During the coronavirus pandemic, need has greatly increased for St. Vincent de Paul Georgia. "The housing and the rental market crisis really became at the forefront and still is a primary concern that we're facing," said Yoon Chong, grants manager for St. Vincent de Paul. Even though a lot of people are returning back to work, families are still multiple months behind on rent, he said. 
St. Vincent de Paul has changed some processes to help serve the community during the pandemic. This includes picking up curbside groceries and volunteers dropping off food donations to those in need. 
With the grant money, the Georgia conference plans to disperse money from the fund to 26 chapters that have a backlog of clients in need of rent and utility assistance. The grant helps us provide support to a wider geography, said Patrick McNulty, chief executive officer of St. Vincent de Paul Georgia. 
"Everything we do is trying to provide help, hope and health," he said.
Working with the Catholic Foundation for the grant "is a great example of the impact we can have when we work together," said McNulty. 
Ten food-providing organizations received $43,500 from the Catholic Emergency Response Fund. This included Atlanta Community Bank, Atlanta; Chattanooga Area Food Bank, Chattanooga; Donavan's Dream, Barnesville; Five Loaves & Two Fish Food Pantry, Griffin; Food Bank of Northeast Georgia, Athens; Georgia Mountain Food Bank, Gainesville; Golden Harvest Food Bank, Augusta; McDuffie Manna, Thomson; Middle Georgia Community Food Bank, Macon and Open Hand Atlanta, Atlanta.
The remaining $198,500 was distributed to 22 food and emergency assistance providers, including Buckhead Christian Ministry, Atlanta; Catholic Charities Atlanta, Smyrna; Community Assistance Center, Atlanta; Community Helping Place, Dahlonega; Decatur Cooperative Ministry, Decatur; Faith In Serving Humanity, Inc. (FISH), Monroe; Handmaids of The Sacred Heart of Jesus, Athens; Latin American Association, Atlanta; Los Vecinos de Buford Highway, Atlanta; Midtown Assistance Center, Atlanta; Neighborhood Cooperative Ministries, Norcross; NETworks Cooperative Ministry, Tucker; North Fulton Community Charities, Roswell; Our Lady of the Americas Mission, Lilburn; Sacred Heart Church-Helping Hands Society, Milledgeville; Ser Familia, Acworth; Society of St. Vincent de Paul Georgia, Atlanta; St. Bernadette Church, Cedartown; St. John Paul II Mission, Gainesville; Sts. Peter and Paul Church, Decatur; The Ark United Ministry Outreach Center, Athens and Zion Hill Community Development Corporation, Atlanta.