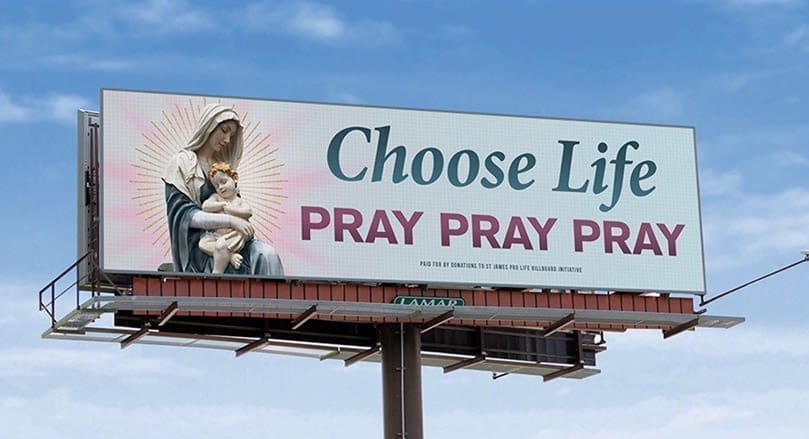 Published February 22, 2021
ATLANTA—In January 2019, a small group of parishioners at St. James Catholic Church in Gulfport, Mississippi led by Penny Sullivan, the founder, created a Pro-Life Billboard Initiative to promote the Right to Life and pray for its support worldwide.
The program recently placed a billboard on I-85 north near Hartsfield-Jackson Atlanta International airport, reading "Choose Life—Pray, Pray, Pray" and featuring the Blessed Mother holding Jesus. Similar billboards have been placed in Mississippi, Louisiana, Alabama, Florida, Texas and South Carolina.
Now, Bishop Louis Kihneman III, has brought the parish billboard initiative under the umbrella of the Diocese of Biloxi.
Organizer Karen Rhoades said the billboards are made possible by the support of the people.
"It's very powerful and it's very simple," said Rhoades of the billboards.
The goal is to remind people to pray, and perhaps change the minds of those considering abortion.
To learn more about the initiative, go to https://www. Facebook.com/ St. James Pro Life Billboard or email dioceseofbiloxiprolife@gmail.com.
---
Contact Andrew Nelson at anelson@georgiabulletin.org or 404-920-7433 with Notable ideas or submissions.