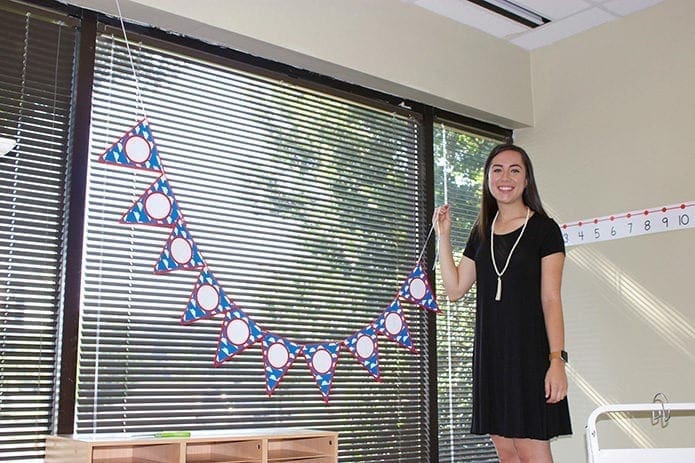 Published September 21, 2018
DULUTH—Stefania Monti, a Notre Dame Academy alumna, joined the Duluth school's faculty for her first year of teaching second grade. Monti attended the school in 2006 as a fifth-grader and graduated in 2010.
At the time, Notre Dame Academy only served students in Pre-K3 through eighth grade. In 2019, the independent Catholic school will graduate its first senior high school class.
After leaving Notre Dame Academy, Monti went on to graduate from St. Pius X High School, Atlanta. She earned her bachelor's degree with honors from Elon University in North Carolina with dual certification in elementary education and special education, with a minor in Spanish.
Monti knew early on she was interested in teaching, especially younger students, in a Catholic school. During her senior year in college, she kept tabs on her alma mater's employment page.