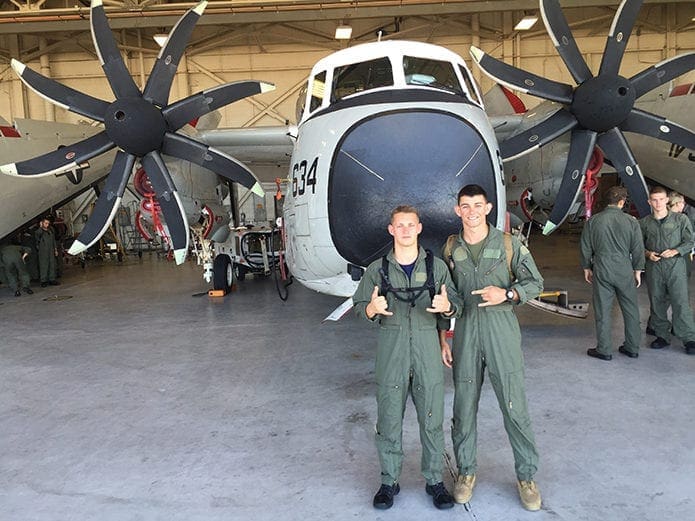 Published September 21, 2017
CUMMING—Pinecrest Academy 2016 graduate Jake Mangan, who received a four-year Naval ROTC Marine Option scholarship at Auburn University, spent his summer doing career orientation training, during which he experienced the three major communities of the Navy and the Marine Corps. He had attended Pinecrest Academy from preK through 12th grade.
During his time with the Navy, he trained with the Surface Warfare, Submarine and Naval Aviation communities. After a week with each of the communities he spent the last part of the summer on a Marine base. During all of the training he was able to develop as a midshipman and leader. Frequent interaction with officers and enlisted personnel gave him the ability to find out what leadership styles work best. By summer's end, he had experienced a Navy destroyer, toured an aircraft carrier, flew on a T-34 airplane, and trained with infantry Marines.
Mangan said he couldn't think of a better way to spend his summer.