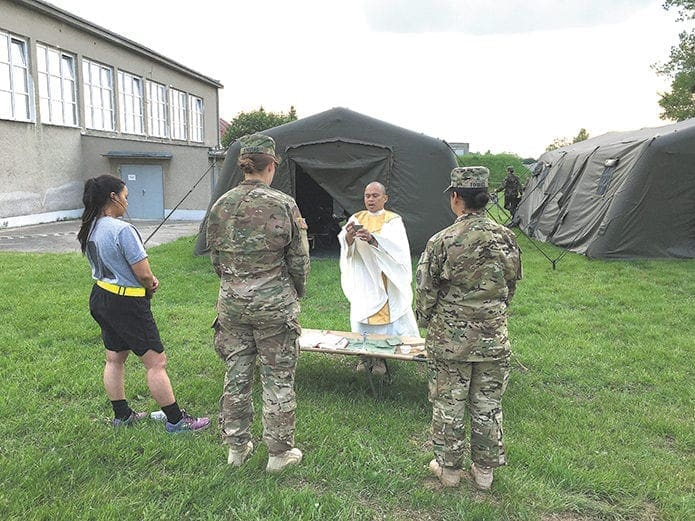 Published September 1, 2016
ATLANTA—Father Yuen S. Caballejo is a priest of the Archdiocese of Atlanta serving as a military chaplain. Earlier this year, he participated in a training exercise called "Saber Strike 16," a 2,436-kilometer road march from Germany to Tapa, Estonia, using military tactical vehicles. The route took the troops through Czech Republic, Poland, Latvia and Lithuania. Father Caballejo celebrated Mass with Czech priest-chaplains.
He is returning to the United States early in 2017, after a four-year ministry to troops in Germany. His new assignment will be at Fort Hood, Texas, beginning in February to serve as battalion chaplain for 1st Cavalry Division. He was ordained at the Cathedral of Christ the King in 2006.