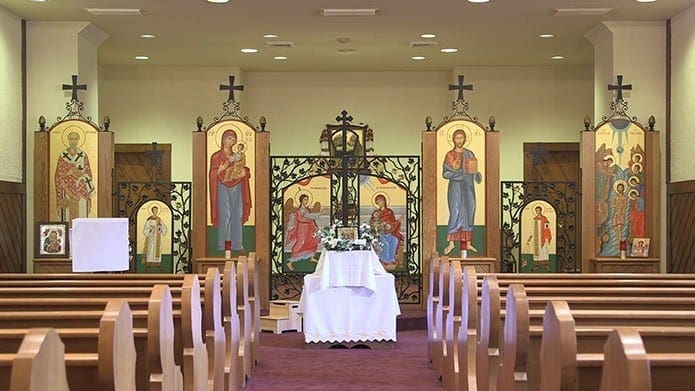 Published July 23, 2015
ROSWELL—Six months after a fire wrecked their spiritual home, members of the Epiphany Byzantine Catholic Church have settled back into their church.
On June 7, the community in Roswell celebrated a liturgy in the refurbished church for the first time since the December arson. The church is at 2030 Old Alabama Road.
The community gathered for months for its Sunday worship at Regina Caeli Academy after authorities deemed the church building too damaged.
"Our parish family wishes to extend our sincerest gratitude to everyone at Regina Caeli Academy for your kindness and generosity during this period of time. Your acts of compassion were a shining light in the midst of our difficulties," said the parish website.
Epiphany is a church of the Byzantine Catholic Eparchy (diocese) of Passaic, New Jersey, and is the only Byzantine Ruthenian Catholic church in Georgia. The parish has 160 registered families
Authorities in Roswell charged the suspect with disorderly conduct and first-degree arson. He entered a guilty plea and was to undergo a mental health evaluation.