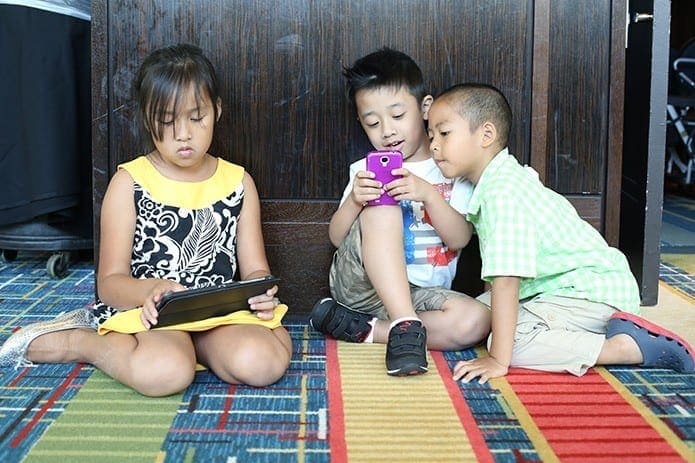 By NICHOLE GOLDEN, Staff Writer
|

Published June 11, 2015

COLLEGE PARK—Bishop Peter Kham Van Nguyen, the new bishop of My Tho Diocese in Vietnam, spoke about the "New Evangelization" June 6 to Vietnamese Catholics at the 2015 Eucharistic Congress in Atlanta.

Deacon Joseph Phu Nguyen of Our Lady of Vietnam Church in Riverdale estimates that more than 900 people attended the program at the Atlanta Airport Marriott Gateway hotel.

The Archdiocese of Atlanta has two Vietnamese parishes—Holy Vietnamese Martyrs Church in Norcross and Our Lady of Vietnam Church.

Bishop Nguyen, appointed to his post in August 2014, previously served as an auxiliary bishop in the Ho Chi Minh City Archdiocese. A priest for 35 years, he studied philosophy at St. Thomas Seminary in Long Yuen, then theology at St. Joseph Seminary in Ho Chi Minh City. The bishop earned a doctorate in pastoral theology from The Catholic University of America.

As parents entertained young children during a break in the presentation, Bishop Nguyen talked about his message in an interview held in a quiet corner of the cavernous hall.

His program, delivered in two parts, was in keeping with the congress theme of "I will be with you always."

Part one, said Bishop Nguyen, covered "being with the Lord."

"I like to share and help them experience the presence of God in our lives," said the bishop.

Part two is "being with the Lord … for what?" asked the prelate.

The point of being with Jesus is to evangelize, to imitate Christ and share him with others.

"So, we need to be with our neighbors," said Bishop Nguyen.

This is being with one another, he said, both in joy and in suffering.

The My Tho Diocese has 130,000 Catholics, said the bishop. There is no event similar to the congress in his home diocese, but he noted that hundreds of thousands of Catholics make an annual pilgrimage to the Shrine of Our Lady of La Vang in Central Vietnam. La Vang was the site of a Marian apparition during a time of great persecution of Catholics in the country.

"The church is growing" in Vietnam, said Bishop Nguyen. One area of marked growth is in vocations, he added.

Born in 1952 in a suburb of Hanoi, the bishop's family fled when he was a toddler to South Vietnam as the communists took control of northern Vietnam.

The bishop said while the church is blessed in many ways, it also faces challenges such as individualism and hedonism in society.

More than two dozen Vietnamese children participated as recent first communicants in the vigil Mass for the feast of Corpus Christi celebrated by Archbishop Wilton D. Gregory at the closing of the Eucharistic Congress at 5 p.m. in the Georgia International Convention Center.

Viet Sóng Media of Atlanta, television and radio, provided coverage of the Vietnamese track for its listeners and viewers.

C.C. Nguyen of Viet Sóng Atlanta is a member of Archbishop Gregory's Pastoral Council and attends Holy Vietnamese Martyrs Church.

C.C. Nguyen said the Vietnamese bishop is "very down to earth" and well known in the local community for his teachings on the Bible.

For many years, Bishop Nguyen has been committed to the ministry of preaching, teaching on homiletics, and leading retreats for the lay faithful, religious and priests.