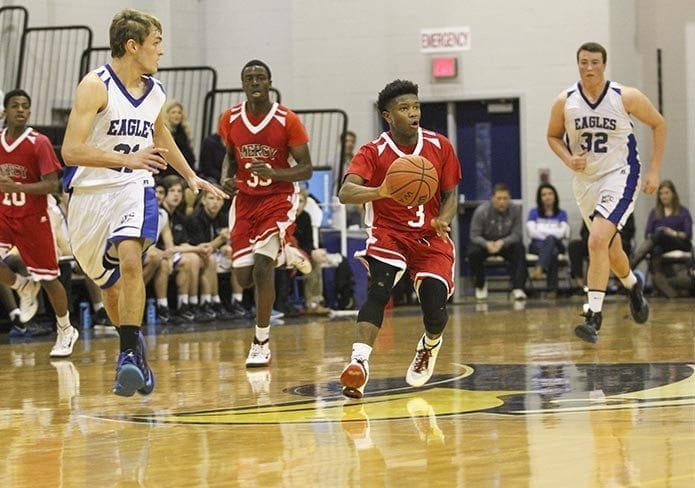 By MICHAEL ALEXANDER, Staff Photographer
|

Published February 5, 2015

KENNESAW—The Our Lady of Mercy boys basketball team held a 28-22 lead at halftime, but in the second half of its Jan. 31 game against Mt. Paran Christian School, there were five ties and six lead changes before Mt. Paran took the lead for good with just over three minutes left.

With 40.7 seconds remaining, George Haynes scored to bring Mercy within one point, but they could get no closer. In the end Mt. Paran prevailed 48-45, bringing Mercy's overall record this season to 12-10.

In the earlier game the Mercy girls defeated Mt. Paran 55-48. Both teams travel to Macon on Feb. 6 to face Stratford Academy and then they return home to take on Mount de Sales Academy Feb. 7.