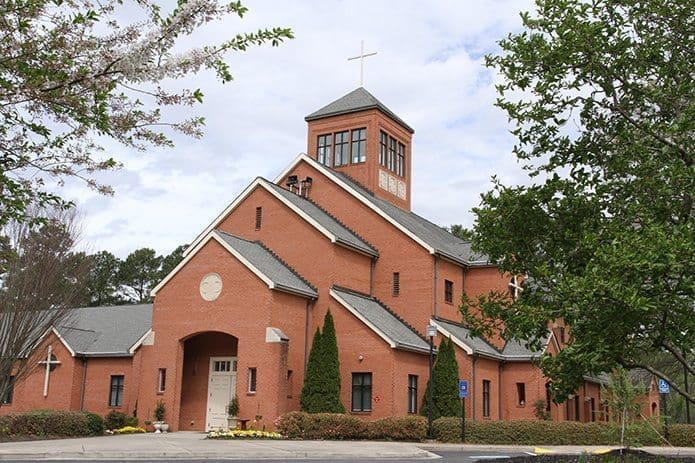 By ANDREW NELSON, Staff Writer
|

Published December 23, 2014

LILBURN—SMILE is making its move to larger facilities to serve a growing number of special needs clients finally.

It has taken several months to hurdle some obstacles, but the St. Mary's Independent Living Extension nonprofit, known as SMILE, has gotten the green light to move into a larger facility at St. Marguerite d'Youville Church, Lawrenceville.

Some 40 clients will be served at the parish site, instead of the 17 who were the maximum in current buildings.

"We're busting at the seams. We'll be able to relieve our waiting list," said Lynne Studer, the program director.

In May, The Georgia Bulletin featured this nonprofit, which serves adults with development disabilities. The organization is an independent Catholic agency.

St. Mary's Independent Living Extension supports adults living in their own homes, in addition to a day care program. The nonprofit's mission is focused on "maximizing independence, breaking down barriers and advocating for greater community access."

The agency had outgrown its brick house on Lilburn's Main Street. The hope was to move last spring to the larger facilities, but because of requirements from Gwinnett County and the Archdiocese of Atlanta, the move was delayed. The move could happen in January, as long as there are no appeals of a permit issued by the county recently.

The new facility is larger and also has classrooms, so instruction and teaching won't be disrupted, Studer said. Plus, it'll be nice to pay rent to the parish instead of the city's facility, she said.

The nonprofit would like to move in early January and welcome clients in February. Studer is confident that families will bring their loved ones to the day program once the word spreads there is more space.

To read the original story visit: http://bit.ly/gb-SMILEupdate.