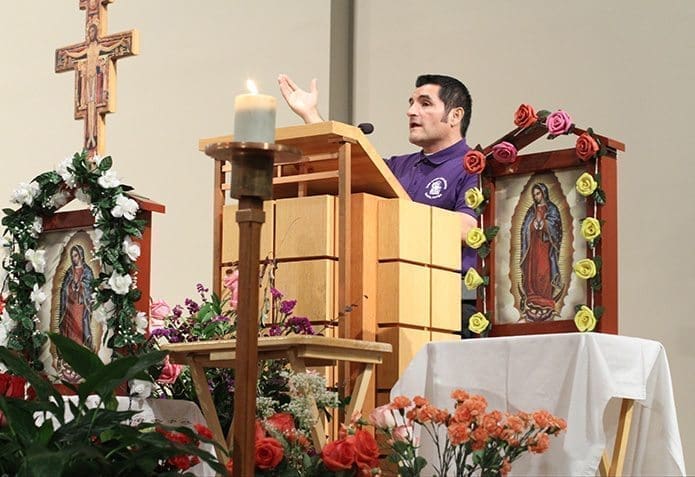 Published December 11, 2014
MARIETTA—Parishes in the Archdiocese of Atlanta are preparing to celebrate, with prayer, dancing and sacred liturgy, the feast day of Our Lady of Guadalupe, the patroness of Mexico, the United States and all of the Americas, as well as the protector of unborn children.
In 1531, she appeared in a vision to the peasant Juan Diego, on Tepeyac Hill near Mexico City, and charged him with asking the bishop to build a church on that spot. But the bishop demanded a sign, so Our Lady had Juan gather flowers in his cloak, in December, to take to the bishop. When Juan opened his cloak, the colorful image of Guadalupe was emblazoned on the cactus-cloth.
That icon is preserved in the most famous shrine in the Western Hemisphere, and Our Lady of Guadalupe continues to inspire poor and oppressed people worldwide.
In Marietta, as in many other parishes, the preparation for the Dec. 12 feast day for her began with a novena, nine successive days of prayer.