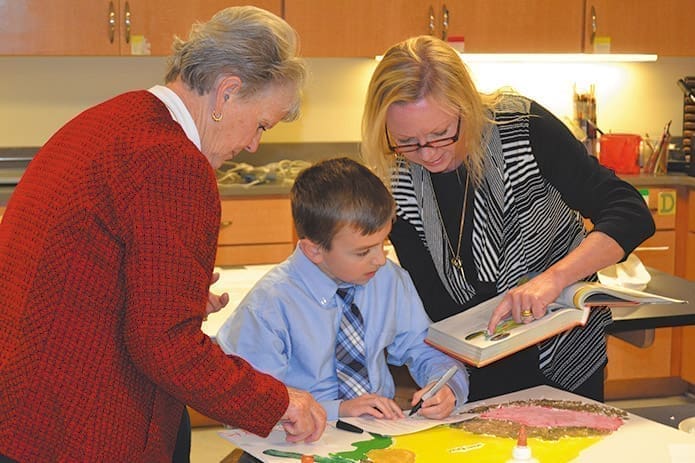 Published March 6, 2014
On Jan. 16, Sophia Academy celebrated becoming a Catholic school with Mass said by Archbishop Wilton D. Gregory. Twelve priests and deacons joined four student altar-servers as Founders Day, Grandparents Day and the school's 15th anniversary were recognized. The Atlanta school, serving those with learning disabilities or benefiting from small class sizes, was granted status as an independent Catholic school recently.
Awards to community servants were given that day, including Leadership in Education Awards to Archbishop Gregory; Diane Starkovich, superintendent of Catholic schools; Marist School, who sponsors Sophia Academy; and Susan Hansen, chairman of the board of trustees. The Legacy Award went to Emily May and Craig Mullins, who have both served Sophia Academy as trustees.  The Recognition for Service Award was given to Marie Corrigan, founding director of Sophia Academy, and her husband, Dr. Victor Corrigan II.