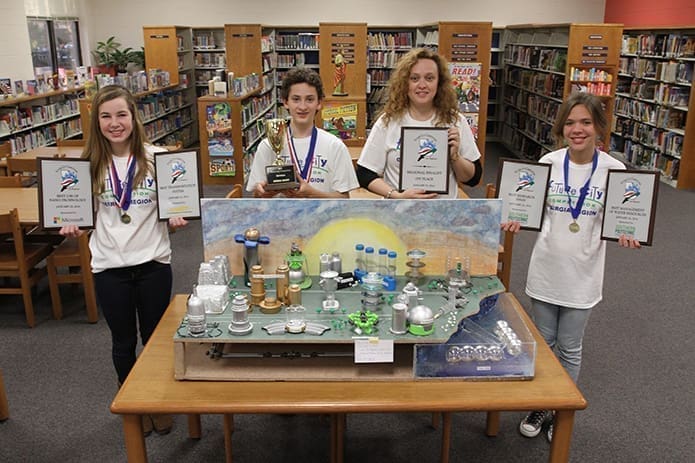 Published February 6, 2014
The young city planners at St. Jude the Apostle School's Ark City can show off their trophy with pride.
The students at the Sandy Springs school, led by teacher Eleonora Straub, brought home the top prize Jan. 25 at the Georgia Regional Future City competition. The theme was "Tomorrow's transit: design a way to move people in and around your city." They will represent Georgia at the national competition.
Students working on Ark City also got awards for best use of nanotechnology, best transportation system, best research essay and best management of water resources. Another St. Jude Team, Tensoven, was awarded the prize for best urban planning.
The team bested their friendly competitors at Queen of Angels School. The Roswell school, under the direction of teacher Peggy DeGance, has won first place for the past five years. Three seventh-grade teams from Queen of Angels participated, with team Elantopia winning most holistic approach, best sustainable design and most sustainable buildings.
Almost 60 teams competed in the event, including five from St. Mary School, Rome.