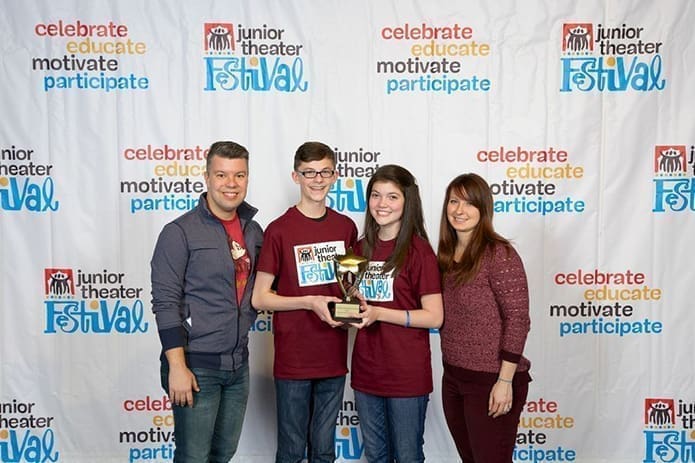 Published February 20, 2014
St. Joseph School students won national theater awards at the 2014 Junior Theater Festival, which happened Jan. 17, 18-19 at the Cobb Galleria Centre in Atlanta.
The performers from the Marietta school won a Freddie G Excellence in Dance group award, while St. Joseph student Matthew Bielak was the only male student awarded the Freddie G All Festival Male Performance Award.
The students, 11 to 14, presented selections from Annie JR. for composer, orchestrator, music director and producer David Weinstein ("Les Miserables") and Kennedy Center director Deirdre Kelly Lavrakas, who directed two musical theater reviews for a state department tour of South Asia and has led drama workshops for teachers and students in Bahrain.
The St. Joseph drama program is a developmental program for middle school-aged children interested in all aspects of musical theater, including acting, directing, choreography, sound and light, stagehands and backdrops. The group has been honored with awards at the last four annual Junior Theater Festivals and began participating in the festival in 2003.