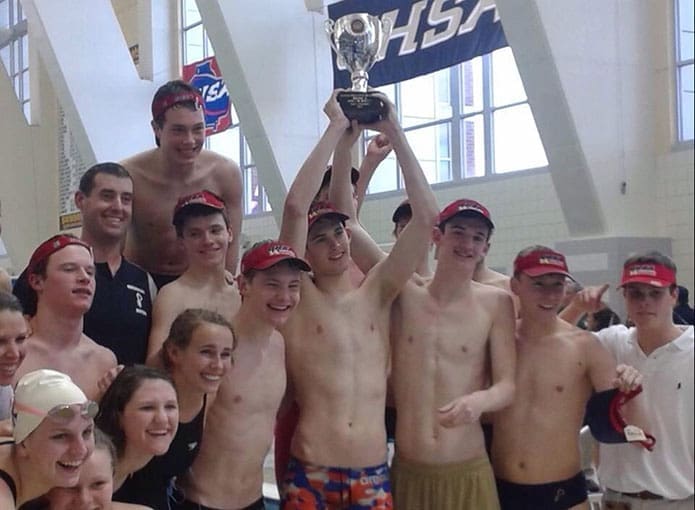 Published February 20, 2014
ATLANTA—In Class 1A-5A competition, the St. Pius X High School boys swimming and diving team captured the state championship Feb. 8.
This is the school's first state championship in swimming and diving.
Senior Gunnar Bentz finished first in the 200-yard individual medley and the 100-yard butterfly with times of 1:45.55 and 47.26, respectively. The 400-yard freestyle relay team of Basil Orr, Jeffrey Durmer, Zach Halbig and Bentz also finished in first place with a time of 3:09.23.
Second-place St. Pius X finishes included the 200-yard medley relay team of Durmer, Orr, Bentz and Halbig with a time of 1:34.92, Orr in the 100-yard breaststroke, and freshman Grant Summers in one-meter diving.
Scott Carter, who is in his 13th season as head coach, is assisted by Jason Eaglen, Katie Stilson, Joanna LaPaglia, Heather O'Toole and Tim Hallisey.
The St. Pius girls finished in fourth place behind Atlanta's Woodward Academy, Westminster Schools and Marist School.